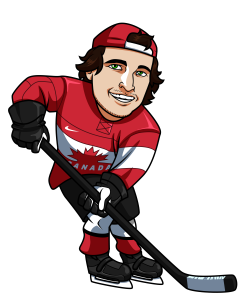 The New York Rangers booked their ticket into the Conference Finals in dramatic fashion last night, winning an overtime game in front of their home town.  That capped a comeback from a 3-1 series deficit, and those last 3 games saw the Rangers playing some very strong hockey.
The Lightning were on the other side of the coin.  They were up 3-0 in their series with the Habs before losing 2 straight and needing to win their last home game in Tampa.  In game 6 they turned in their best performance of the playoffs, dominating the Habs everywhere on the ice, en route to a 4-1 series win.
This Conference Finals is going to be a very exciting matchup between two very good and very different teams.
New York Rangers vs Tampa Bay Lightning Conference Finals Pick
Here are the best odds for both teams to win the series:
New York Rangers 1.71
Tampa Bay Lightning 2.30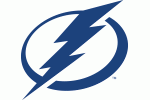 These odds give the Rangers about a 57% chance of winning this series.  I think these are pretty fair odds from the oddsmaker.
The Rangers (+60) and Lightning (+51) were the two best goal differential teams in the league this year so it's fitting that they will be battling it out for the right to play in the Cup Finals.
With these crazy goal differentials it shows that both teams are good on either side of the puck, but this will no doubt be sold as an offense vs defense series.  The Lightnings 262 goals were the most in the league this season, while the Rangers 192 against were second fewest next to Chicago.
One thing I expect from this series is for the Lightning to continue to find the back of the net.  Their top two lines are too good to not score a decent amount this series.  Yes, Lundqvist could steal some games, but you have to expect the Lightning to find the back of the net enough.
This means that the Rangers will have to score with them and I think this could be a challenge.  Brassard, Stepan, Nash and St. Louis need to find a way to pick up their offense because the amount of goals the Rangers scored against the Caps or the Pens will not be enough against the Lightning.
I think this will be a tight series that could go the distance, but I just think the Rangers lack of goal scoring could hurt them.  I expect Victor Hedman to be the best player on the ice throughout this series and to really set the tone from the back end for the Lightning.
This is really one of those coin flip series for me, but based on the odds and their scoring prowess I like the Lightning to find a way to win.
Play: Lightning 2.30
Tagged With : New York Rangers • Stanley Cup • Tampa Bay Lightning