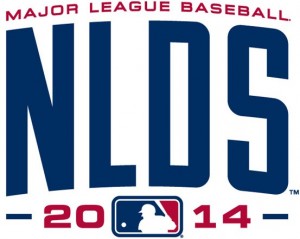 Yesterday I got my first MLB playoff prediction correct as the Cardinals defeated the Dodgers 3-1.  My record is now 1-2 for the playoffs. This evening is game 4 of the NLDS series between the Nationals and Giants.
  Washington Nationals @ San Francisco Giants – Game 4 – Giants lead 2-1

The Washington Nationals and San Francisco Giants play game 4 of their best of 5 NLDS series tonight. Yesterday the Nationals staved off elimination with a 4-1 victory. Starting pitcher Doug Fister notched the win as he pitched 7 innings and didn't allow an earned run on 4 hits. He struck out 3 and walked 3 batters. The Nationals only used 3 pitchers. Reliever Tyler Clippard pitched 1 inning and didn't allow an earned run nor a hit. Closer Drew Storen pitched 1 inning and gave up 1 earned run on 2 hits. Left-fielder Bryce Harper his 2nd home run of the postseason. Harper was 1 for 3 with 1 rbi and 2 runs scored. He also walked once. Center-fielder Denard Span and 3rd baseman Anthony Rendon both went 2 for 4 in the game. Right-fielder Jayson Werth struggled as went 0 for 4 with 2 strikeouts and left 4 runners on base. Giants starter Madison Bumgarner was saddled with the loss as he pitched 7 innings while giving up 2 earned runs on 6 hits. Bumgarner struck out 6 and walked 1 batter. He was tagged with a costly throwing error in the top of the 7th that allowed 2 Nationals runners to score. San Francisco also used 3 pitchers in the game. Reliever Jean Machi pitched 1.2 innings as he allowed 1 earned run on 1 hit. Jeremy Affeldt pitched just 0.1 of an inning and gave up no earned runs and no hits. 1st baseman Brandon Belt was 2 for 3 with 1 walk. 3rd baseman Pablo Sandoval was 2 for 4 with 1 run scored. The Nationals nipped the Giants in hits in the game, 7 to 6. Tonight the starting pitchers are lefty Gio Gonzalez for the Nationals and right-handed Ryan Vogelsong for the Giants. During the regular season Gonzalez had a 10-10 record with a 3.57 era and 162 strikeouts in 158.2 innings pitched. He is 4-1 in his last 5 starts. He has pitched in 6 or more innings in each of his last 7 starts. During the regular season Vogelsong had an 8-13 record with a 4.00 era and 151 strikeouts in 184.2 innings pitched. He 0-4 in his last 5 starts. He allowed 2 or more earned runs in each of the 4 losses during those 5 starts.
Last night's loss snapped the Giants 10-game playoff winning streak.

Prediction: I'm a little leery picking the Giants because in the last month of the season they didn't give Vogelsong much run support in his starts but then again I also can't see them losing 2 in a row at home in the postseason. I can picture a tie game going to the bottom of the 9th and Sandoval driving in the winning run to send the Giants to the NLCS.
Take the Giants 2.25 (Bet365)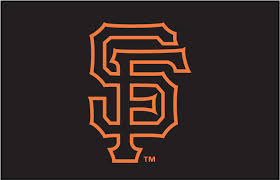 Tagged With : NLDS betting