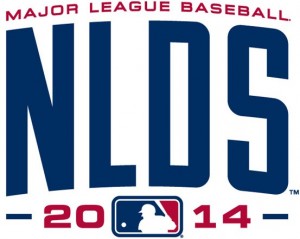 I was off on the my Angels prediction yesterday. Today is game 1 of the NLDS series between the Giants and Nationals.
  San Francisco Giants (88-74) @ Washington Nationals (96-66) – Game 1

The San Francisco Giants advanced to today's NLDS game 1 versus the Nationals with their 8-0 victory at Pittsburgh on Wednesday evening. Starter Madison Bumgarner was brilliant in the win as he pitched a complete game 4 hit shut out. Shortstop Brandon Crawford hit a grand slam in the top of the 4th inning to get the Giants' scoring started. 1st baseman Brandon Belt was 2 for 3 with 3 rbi's, 1 run, and 2 walks. 3rd baseman Pablo Sandoval was 2 for 4 with 2 runs and 1 walk. The Giants have now won 8 consecutive playoff games (dating back to their 2012 World Series title). Their starting pitcher today is right-handed Jake Peavy. During the regular season Peavy had a 7-13 record with a 3.73 era and 158 strikeouts in 202.2 innings pitched. He is 4-0 in his last 6 starts. His last 2 starts have both been no-decisions. In the 4 wins he only a combined 2 earned runs. The Washington Nationals won the NL East division by an overwhelming 17 games over the Braves and the Mets. They finished tied (with the Orioles) for the 2nd best record in the majors. They closed out the regular season by winning 13 of their last 16 games. In the 13 wins they outscored their opponents 41-12. On offense during the regular season the team was led by 1st baseman Adam LaRoche's 26 home runs and 92 rbi's. Centerfielder Denard Span led the team in batting average (.302) and stolen bases (31). The pitching staff was led right-handed starter Doug Fister. Fister had a 16-6 record with a 2.41 era and 98 strikeouts in 164 innings pitched. He is 4-0 in his last 4 starts. Their starting pitcher today is right-handed Stephen Strasburg. Strasburg has 14-11 record with a 3.14 era and 242 strikeouts in 215 innings pitched. He is 3-0 in his last 3 starts. In the 3 wins he didn't allow an earned run with 19 strikeouts.
San Francisco was 43-38 on the road this season. Washington was 51-30 at home this season.
The Nationals were 5-2 versus the Giants this season. In the 5 wins the Nationals outscored the Giants 37-13.
Prediction: Despite the Giants' post-season experience I wouldn't be surprised to see Strasburg shut them down in game 1.   
Take the Nationals 1.54 (Bet365)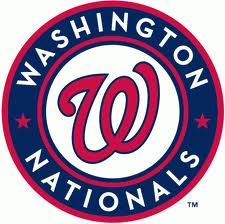 Tagged With : NLDS betting