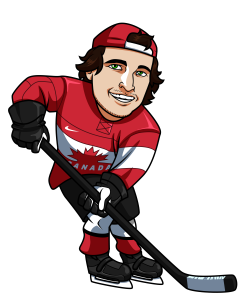 Hockey is a volatile game and you can't expect to win with your bets every night.  Last night was my first really rough night of the year going 0-2 on my two plays.  Luckily there's a ton of games tonight, so there's plenty of opportunities to find value in the betting lines.
My season record for NHL picks is now 7-5 for +0.89 units.
I'm using the best odds from any of our top rated sportsbooks for Canadian bettors for my NHL picks.
Anaheim Ducks @ New Jersey Devils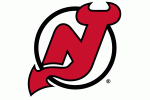 The Devils are an interesting team for me this year.  They're going to play a very defensive style, but they also have the ability to score with some very solid goalscorers up front in Taylor Hall, Cammalleri and Palmieri.  I don't expect them to blow teams out this year, but they do have the ability to put the puck in the back of the net.
On the other side of the equation we have the Ducks who have lost their first three games to start the season.  I really expected the Ducks to come out strong after their horrible start to last season, but that hasn't been the case.  Add in the fact that this is the Devils first home game of the season and I think they will come out with a lot of emotion, which I don't expect the Ducks to match as they near the end of their long road trip to start the season.
Play: Devils 2.00 @ SportsInteraction.com
Buffalo Sabres @ Calgary Flames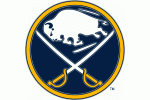 The Sabres showed they can still score goals without Eichel by destroying the Oilers 6-2 on Sunday night.  They're up against yet another team that has trouble defending tonight in Calgary.  With Okposo back in the lineup the top line for the Sabres of O'Reilly-Okposo-Reinhart will be very difficult for the Flames to contain.
Gaudreau and Monahan have great home splits, so I expect them to be a factor as well, but I think this game could quickly turn into a shootout.  I give the edge in goal to the Sabres with Lehner expected to start and in these type of coin flip games, when you can get odds of 2.35 you jump at them.
Play: Sabres 2.35 @ SportsInteraction.com
St. Louis Blues @ Vancouver Canucks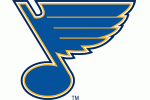 The Canucks are somehow 2-0, but these were shootout and OT wins over the Flames and Hurricanes, who aren't exactly high end teams in the NHL.  Don't get blinded by the Canucks record. The Canucks are still my pick for the team to finish in the basement of the NHL when everything is said and done.  The Blues are playing some terrific hockey and they should be able to expose the Canucks with their non-stop pressure and depth up front.
Play: Blues 1.66
Tagged With : NHL Betting • NHL Picks