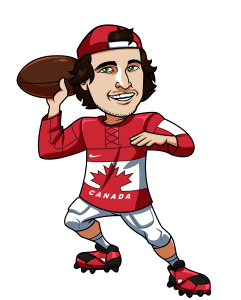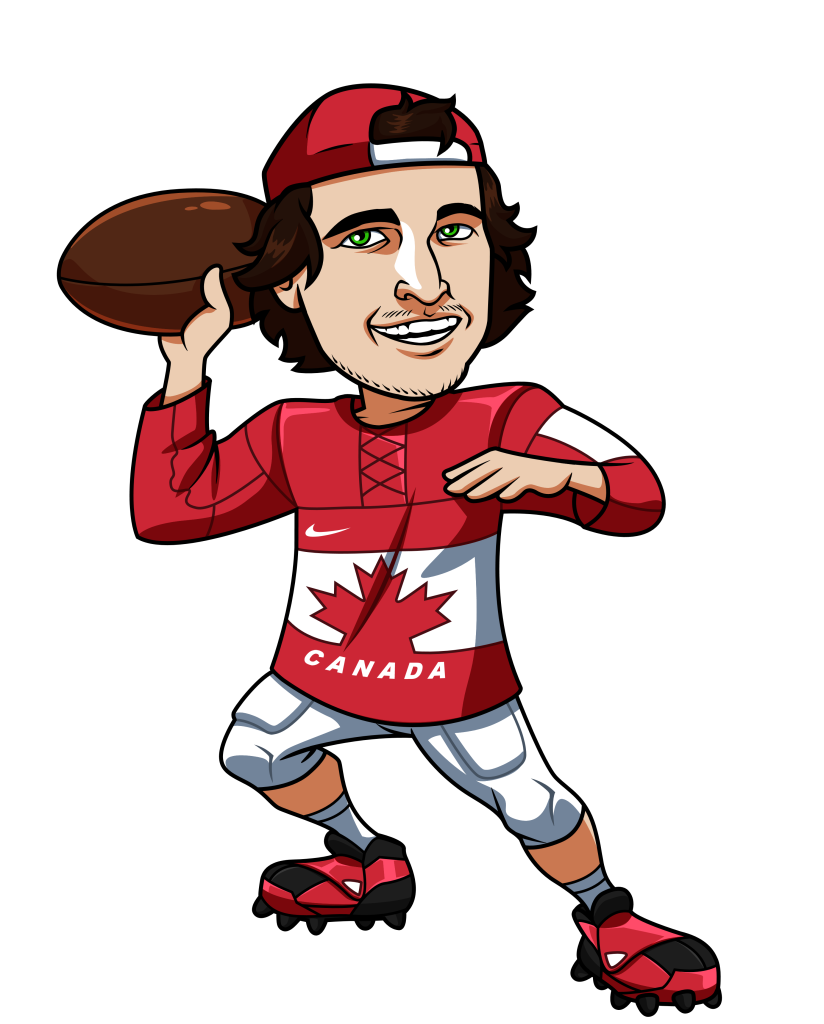 Last week was another tough go for my NFL picks.  I did take the Broncos, like I've done frequently this year, and they didn't let me down getting a big win over the Packers even though they were 3 point dogs.  My other plays though didn't pan out quite so well.
The Lions were absolutely torched by the Chiefs, which I did not see coming, while the Bears weren't able to win the tight game against the Vikings so my +1 Bears pick didn't quite pay off.  The Jets also were unable to shut down Derek Carr, so the Jets as road favourites also did not pay off for me.  That's a 1-3 week, which brings my season record for spread NFL picks to 16-15-1.
Now on to this week.  I'm using SportsInteraction.com for all of these spreads and predictions.  Check out my full SIA review.
Oakland Raiders @ Pittsburgh Steelers
Oakland +4
Pittsburgh -4
Pittsburgh had Big Ben back last week, but that didn't result in a win.  The Steelers offense looked out of sorts against a decent Bengals D.  This week I just don't see Big Ben, Antonio Brown and company having another poor game with the Steelers 4-4 and needing this win to keep battling for a wild card spot.  The Oakland defense ranked 27th against quarterbacks, so I'm expecting vintage Big Ben to come through in this spot.  It could be a shootout because Derek Carr, Amari Cooper, Michael Crabtree and company have been playing extremely well lately, but I still have to take the Steelers at home to win this game by a touchdown or more.
Play: Steelers -4
Atlanta Falcons @ San Francisco 49ers
Atlanta -7
San Francisco +7
The 49ers have decided to sit Colin Kaepernick and go with Blaine Gabbert this week at home.  Yes, Kaepernick has not played well this year and has looked out of sorts at times, but I think the 49ers are feeding Gabbert to the fire in this spot.  The Falcons defense has shown they can shut down opposing QB's this year.  If they are able to also stop the 49ers rushing attack I see this being a very long game for the 49ers.  The Falcons have a very potent offense that will score against a weak 49ers defense.  If the 49ers aren't able to keep up with Atlanta by scoring points this could turn into a blow out very quickly.
Play: Falcons -7
Philadelphia Eagles @ Dallas Cowboys
Philadelphia -3
Dallas +3
The Eagles (3-4) and Cowboys (2-5) are actually still in the hunt for the NFC East title this year with the Giants leading the division at 4-4, so that makes this game extremely important for both teams.  The Cowboys just have not been able to find a way to win without Tony Romo this year.  Even a big defensive effort last week at home against the Seahawks resulted in a 13-12 defeat.  I just don't see this offense that's being lead by Matt Cassel and Darren McFadden right now being able to put up points against the respectable Eagles D.
Dez Bryant is back, but we haven't yet really seen if he's in game shape or if he has any chemistry with Matt Cassel.  This does have a lot to do with Richard Sherman shadowing him last week and basically taking him out of the game.  He should get more catches against a weak Eagles secondary, but he will need to have a huge Dez Bryant game for the Cowboys to get this win.
I think it's more likely that DeMarco Murray has a solid week in his return to Dallas.  He had a very poor week 2 against the Cowboys in Philly, but he's had a few decent games in a row now and I see him being able to find his groove more in this offense.  If he gets going it should open up the defense for Sam Bradford.
I just don't have the confidence in Matt Cassel to get Dez the ball enough to win this game.  I'll take the Eagles by more than a field goal.
Play: Eagles -3
Chicago Bears @ San Diego Chargers
Chicago +4
San Diego -4
Over/Under 49.5
With an over/under of 49.5, this game is expected to be a shootout.  The only game with a higher total is the Redskins vs Patriots game because nobody can stop that New England defense.
I just cannot trust the Chargers as 4 point favourites in this game.  Their defense is just too poor.  I think Cutler and Jeffery will be able to move the ball fairly easily, and even without Matt Forte (doubtful), I still think Jeremy Langford will be able to run the ball fairly easily against this awful Chargers defense.  San Diego has given up the most fantasy points to running backs this year.
The Bears defense isn't any better though and I expect Rivers and company to still be able to move the ball even without star WR Keenan Allen.  Malcolm Floyd, Stevie Johnson, Danny Woodhead and Antonio Gates are all very capable targets in the passing game.
I'm going to change it up and pick the over in this one.  I'll definitely be having a lot of fantasy players in this game on Monday.
Play: Over 49.5
Tagged With : Free Picks • NFL betting • NFL Week 9 • Spread Betting