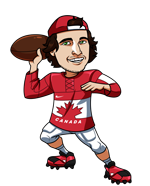 I was finally able to string a perfect week together thanks to the Panthers and Bills both getting their wins this weekend.
That 2-0 week brings my season record back to 5-5 and I can now focus on trying to get into the profit.
I will be using SportsInteraction.com for all of the spreads and picks below.  You can see our full SIA review here.  I'm going with just 2 picks again in week 6.
Cincinnati Bengals @ Baltimore Ravens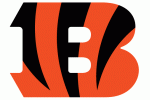 Cincinnati +11.5
Baltimore -11.5
I do not think the Bengals are a true 0-5 team. They've had a tough schedule to start the season with tight losses in Seattle (4-1) and Buffalo (4-1) and vs the now 4-0 49ers. In the last two weeks they got steamrolled in Pittsburgh on Monday Night Football and then lost a tight one at home this week to the Cardinals on a last second field goal. Don't get me wrong, this is definitely a below average team, but I don't think they are an 0-5 team.
On the other side of the ball, I think the Ravens have been exposed as being far from the elite team that critics were anointing them as after their 2-0 start to the season. Blowing out the Dolphins and squeaking out a win over the Cardinals at home should never have had the Ravens penciled in as contenders. The Browns exposed them in prime time week 4, and then the Ravens just barely squeaked out a 26-23 win in Pittsburgh this past week with Lamar Jackson only throwing for 161 yards.
I think the Bengals are better than they seem and the Ravens are still overrated even after being exposed. Give me the points here. This is a divisional game that I think will be tightly contested. The Ravens likely get the win, but it's not a blowout.
Play: Bengals +11.5
Tennessee Titans @ Denver Broncos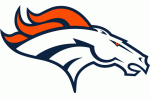 Tennessee +2.5
Denver -2.5
The Broncos proved that they were not an 0-4 caliber team with their win in LA vs the Chargers this past weekend. The Broncos defense was able to get to Rivers often and forced two interceptions that really helped the Broncos set the tone for the game. This Broncos defense is the real deal and if they can get some help from Flacco and company this team has the ability to turn things around and make a playoff push even after the slow start.
The Titans are a hard team to handicap because they play well some weeks and look in complete shambles other weeks. That said, I don't think this offense will be able to put up points this week against the Broncos. Mariota and company were shut down vs the Bills this past week and I expect a similar situation this week in Denver.
Look for the Broncos D to come up huge once again, and for the Broncos offense to be able to ball just enough to pull out a low scoring win.
Play: Broncos -2.5
Tagged With : NFL betting • NFL Picks