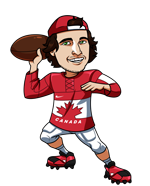 I once again went 1-1 with my NFL picks in week 3. The Lions easily beat the +7 point spread, winning their game in Philadelphia outright, but the Chiefs narrowly missed covering their -6.5 point spread, winning by 5 points vs the Ravens.
I'm now 2-4 after three weeks of the NFL season. I will be looking for a perfect week 4 to get back to .500.
I will be using SportsInteraction.com for all of the spreads and picks below.  You can see our full SIA review here.  I'm going with just 2 picks again in week 4.
Seattle Seahawks @ Arizona Cardinals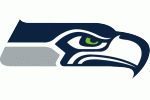 The Cardinals showed in week 3 that their defense is simply not strong enough and it will take big, mistake-free games from Kyler Murray for this team to get wins. I'm not expecting that to come against this Seahawks defense, which should be able to bounce back from the loss to the Saints and find a way to get some turnovers against the Cardinals, while also stifling the offense.
The Seahawks offense has been fairly solid this season. If it's not for Chris Carson's fumbling issues this offense has actually been clicking very well through three games. Russell Wilson threw for 406 yards and 2 TD's against the Saints last week, so he's obviously not the problem.
I expect the Seahawks to come out firing in this game in order to put last weeks loss behind themselves quickly. Chris Carson has to take care of the ball, but he should be able to fix those issues and this offense should be able to score plenty against the Cardinals.
I like Seattle to get off to an early lead and to increase it throughout the game. The Cardinals offense does have some solid weapons, but the offensive line isn't good enough to give Murray enough time to hit his weapons often enough.
Seattle should win this game by double digits.
Play: Seahawks -5
Cincinnati Bengals @ Pittsburgh Steelers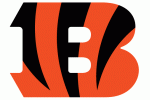 Cincinnati +4
Pittsburgh -4
The Bengals are 0-3, but their road losses to the Seahawks and Bills were both very tightly contested games decided by 4 points or less. I don't think this Bengals team is quite as bad as their 0-3 record indicates.
On the flip side, the Steelers are also 0-3, and they also had two close games, and one blowout loss. They played fairly well in San Francisco last week, but this offense is still completely depleted without Ben Roethlisberger under center. The offense had enough issues with the loss of Antonio Brown this year, and losing a star QB on top of that is very hard to overcome.
I just don't think Mason Rudolph is good enough to do a lot of damage against the Bengals, while Andy Dalton is a capable NFL quarterback who should be able to move the ball and find a way to get this win on Monday Night Football.
Play: Bengals +4
Tagged With : NFL betting • NFL Picks