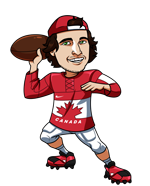 Week 13 was yet another 1-1 week for my NFL spread betting picks. Aaron Rodgers and the Packers were able to run up the score against the Giants, as expected, but the Chargers didn't come through for me, losing a tight game to the Broncos.
I'm now 14-10 with my NFL spread betting picks on the season. I will be using SportsInteraction.com for all of the spreads and picks below.  You can see our full SIA review here.  I'm going with just 2 picks again in week 14.
Indianapolis Colts @ Tampa Bay Buccaneers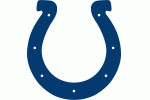 Indianapolis +3
Tampa Bay -3
The Colts have now lost 4 of their last 5 games and at 6-6 they need to turn things around quickly in order to make a playoff push. The offense has dried up with some key injuries to skill positions including T.Y. Hilton, Eric Ebron and Marlon Mack. Luckily for the Colts, they are heading to Tampa Bay this week to battle a Bucs team that has given up the 3rd most points in the NFL this season. I believe in Brissett and company to put up 20+ in this game, which means it will be on the defense to slow down a Bucs offense that has looked solid lately, albeit against some weak defenses.
The Bucs are only 1-4 at home this year and they've had the benefit of a fairly soft schedule of late. I think the Colts defense will be able to slow down Winston and company, while possibly setting the offense up with a couple turnovers.
Look for the Colts to get this win and grab some life moving into the final part of the season.
Play: Colts +3
Pittsburgh Steelers @ Arizona Cardinals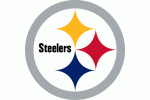 Pittsburgh -2.5
Arizona +2.5
The Cardinals have now lost 5 straight and reality is setting in on this team after a nice 3 game winning streak that put them at .500 after 7 games this season. This 5 game losing streak has come against 4 high end opponents (and the Bucs), but they've given up 28+ points in each of these games and you can't win many games with that poor of a defense.
The Steelers have had injury issues this season, but they've kept finding ways to win, with as 7-5 record on the season, and having won 6 of their last 7 after a tough schedule begin the year. Duck Hodges looked good slinging the ball in his first game as starter last week vs the Browns, and he will have an even weaker defense to work against this week with the Cardinals.
James Conner and JuJu Smith-Schuster are possibilities to return this week, and either player would provide a big boost to this offense, which has not scored more than 20 points in 4 weeks. That said, the Steelers are 3-1 in that span, which shows how well the defense is clicking this season to make up for injuries on offense.
I expect the Steelers D to be able to shut down Kyler Murray and company, and for Hodges and the banged up Steelers offense to take advantage of the weak Cardinals defense to get yet another win and move into week 15 with a 8-5 record primed for playoffs.
Play: Steelers -2.5
Tagged With : NFL betting • NFL Picks