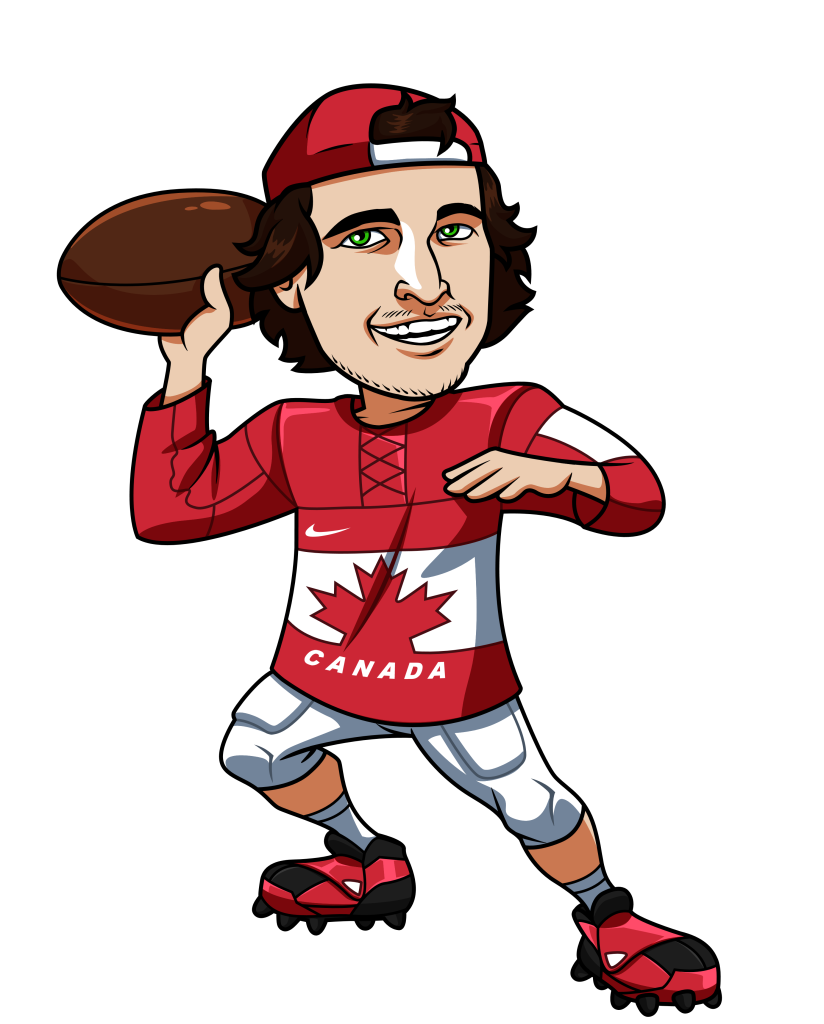 I maintained my season long record of never having a below .500 week by going 1-1 with my NFL picks last week.  I was able to get the Steelers at +3 early in the week when Big Ben's return was only a possibility.  That turned out to be a good call at that time with the line moving to -3 for the Steelers by kick-off.  This line movement would have given you a chance to hedge your bet, which would have been necessary as the Steelers still lost by a touchdown with Roethlisberger back under center.  The Saints though did their part and got a big win over the 49ers, who are making a habit of losing blowouts this season.
With that .500 week my NFL spread betting record for the season is now 16-6-2.  Hopefully I can get back to having perfect weeks here in week 10.
I'll be using SportsInteraction.com for all of the spreads and predictions below.  You can see our full Sports Interaction review here.
Sportsbook
Features
Offers
Rating
Bet Now
Denver Broncos @ New Orleans Saints
Denver +2
New Orleans -2
I never thought I would be taking the Saints as a favourite over the defending champion Broncos this year, but everything seems to be aligning this week for a Saints win.  The Broncos defense has not looked quite as dominant over the past couple weeks, giving up 30 points to a high powered Raiders offense last week and 19 points the week before to the Chargers.  Don't get me wrong, this Broncos defense is still the best in the league, but playing against the Saints in the Superdome is an entirely different animal than a normal team.
The one place the Broncos have shown they are susceptible recently has been on the ground.  Latavius Murray ran for 113 yards and 3 touchdowns against the Broncos last week and I think the running game in New Orleans is the best it's ever been.  The new time share between Mark Ingram and Tim Hightower worked wonders last week, albeit against the worst run defense in the league in San Francisco, but having both of these guys confident and able to contribute should lead to a decent running attack this week.  Then add in Drew Brees at home with all of his main weapons healthy in Brandin Cooks, Willie Snead and Michael Thomas and I find it very hard to believe that the Saints won't be able to move the ball through the air, regardless of what defense is at the other end of the field.
I see the Saints putting up 25-30 points in this game and I just don't think the Broncos offense, lead by Trevor Siemian will be able to keep up.  He only completed 18 of 37 passes last week in Oakland against a Raiders D that is probably even worse than the Saints.
It's hard to bet against the Broncos as an underdog, but I think the Saints at home have the weapons to score.
Play: Saints -2
Minnesota Vikings @ Washington Redskins
Minnesota +3
Washington -3
As it turns out I'm attacking two of the leagues best defenses this week, both of which I just don't think can make up for their offenses inefficiencies this week.  The Vikings have quietly lost 3 games in a row after that heartbreaking loss last week at home to Detroit.  They've scored just a total of 36 points across those three games and even an elite defense can't make up for that scoring output.  The Vikings offensive line is badly beaten up and the magic that the Vikings were getting out of Bradford early in the season has all but vanished.    The committee of Asiata, Hillman and McKinnon have not been able to move the ball and a lot of that has to do with the depleted O line.  Without being able to move the ball on the ground it really compromises this teams passing game that really has no weapons outside of maybe Stefon Diggs.  I don't think the Vikings offense is suddenly going to be able to move the ball this week in Washington.
The Redskins are coming off a bye and they should be ready for a big performance in this very important game.  Cousins is playing some great football and Jamison Crowder, Jordan Reed and even Pierre Garcon have proven to be very capable receivers in the second quarter of the season.  Add in Robert Kelley coming off a great game on the ground and I believe in this team to move the ball against a stout Vikings D.
Play: Redskins -3
Tagged With : NFL betting • NFL Picks