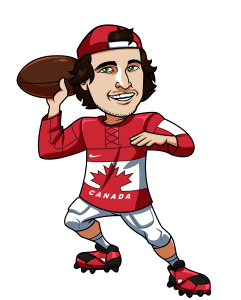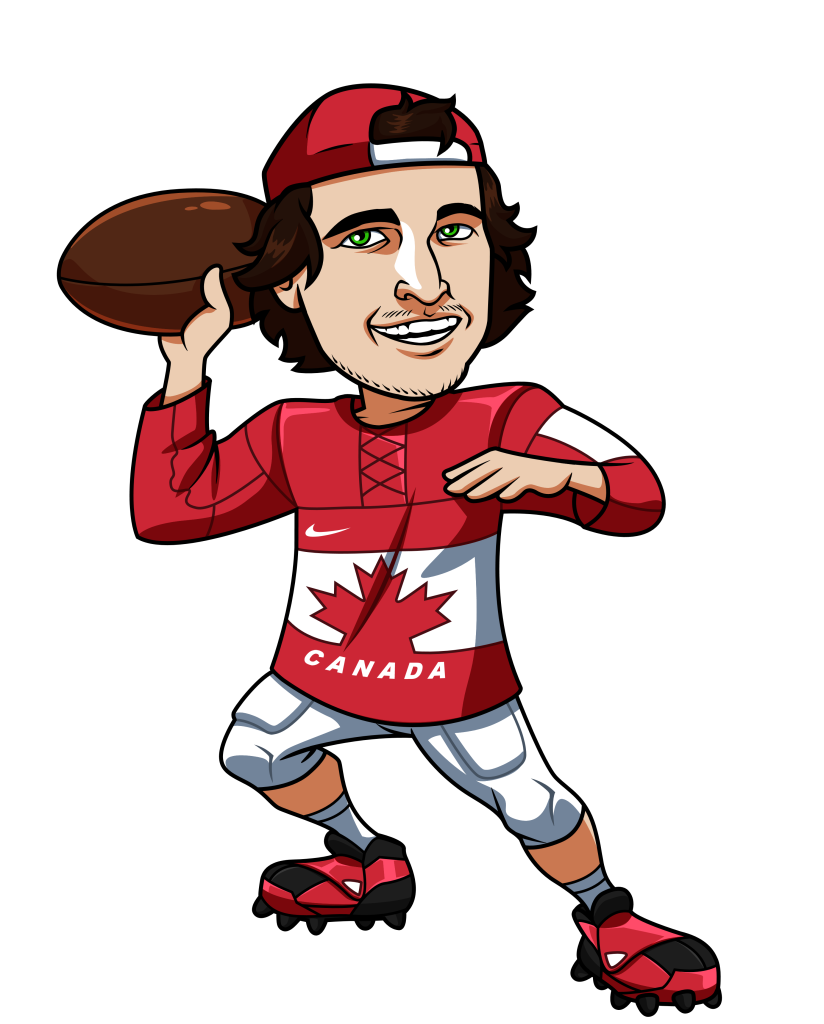 I had a rough start to the playoffs, going 1-3 with my picks for Wild Card Weekend.  The weather played a huge factor in a lot of games and writing these articles early in the week it's sometimes hard to know just what kind of weather the players will have to battle through come the weekend.  This week though I'm putting a lot of faith into the early forecasts for the weekend, with the weather playing a factor in my picks.  Hopefully that changes the tides and I have a profitable Divisional Playoffs week.
I'm using SportsInteraction.com for all of these spreads and predictions.  Check out my full SIA review.
Kansas City Chiefs @ New England Patriots
Kansas City +5
New England -5
The weather in this game is going to make it tough sledding for both teams.  At the time of me writing this article, the weather is expected to be 0 degrees Celsius with snow and 18 mile an hour winds.  Those are very difficult conditions in which to play football, which could result in this game being a low scoring affair.  SportsInteraction.com has the over/under for the game currently set at 42.
I always think that poor weather helps the underdog in a game by adding more variables that both teams have to deal with.  The high winds I also see helping the Chiefs, who, as we saw last week, can jump on poorly thrown balls very quickly to create interceptions.
Julien Edelman is questionable to play this week, but I'm expecting him to be in the game and that will definitely help the Patriots.
That said, the Pats offense has been out of sorts for a few weeks now.  They've lost two games to finish the season and only scored 10 points against a very weak Dolphins defense in week 17.  Edelman will help, but I just don't see this offense putting up enough points to cover this spread in these conditions and against this defense, after having significant difficulty moving the ball in previous weeks.
Play:  Chiefs +5
Green Bay Packers @ Arizona Cardinals
Green Bay +7
Arizona -7
With the Cardinals home games played in a dome, this is one game where the weather will have no bearing on the outcome.  I see this fact as helping the Cardinals, who have one of the most potent offenses in the league and showed this a couple weeks ago by thrashing the Packers 38-8 in the same stadium they will be playing this week.
I'm expecting a similar game with the Cardinals defense getting the better of the Packers, while the offense puts up enough points early to cruise to a win in this game.  I just see the Cards on another level to the Packers on both offense and defense.  Without any added variables I see the Cardinals cruising to an easy victory in this game.
Play: Cardinals -7
Seattle Seahawks @ Carolina Panthers
Seattle +2.5
Carolina -2.5
The Seahawks have Adrian Peterson and Blair Walsh to thank for finding themselves in this position.  In a freezing game (-16 degrees) in Minnesota during Wild Card weekend the Seahawks were facing a game winning chip shot field goal from the Minnesota Vikings, that we all know Blair Walsh missed, sending the Seahawks to this game.  Although Seattle was likely outplayed in that game by who I consider a mediocre team I can't look too far into the game considering just how difficult the weather was to play through.
This week the weather looks to be a challenge once again, but the conditions are a little bit more bearable than Wild Card Weekend.  The temperature is expected to be just above freezing, with light rain coming down and 12 miles an hour winds.  It looks like the Seahawks will once again take part in the game with the worst weather of the weekend.
I see this game being another low scoring affair thanks to the weather and I like the Seahawks to tough it out and pull out the victory.  With the wind and rain, Cam will have a harder time throwing the deep ball that he's had so much success with during the season, and this will result in the Panthers finding it difficult to put up points against a very strong Seahawks defense.
The Seahawks just seem to always find a way to win playoff games and I think this week will be no different.  I expect a bounce back game from Russell Wilson, with him using his feet to move the chains more in this game, against a Panthers defense that was one of the best against the pass this season.
Play: Seahawks +2.5
Pittsburgh Steelers @ Denver Broncos
It's Thursday afternoon and the odds for this game are still not up.  I think this has to do with the question mark regarding Antonio Brown's availability to play after going through concussion protocol all week.  If Antonio Brown doesn't go, I just don't see how this Steelers team is going to move the chains against this solid Broncos defense.  Brown absolutely went off against the Broncos in week 15, making 16 receptions for 189 yards and 2 touchdowns.  If you remove Brown from the Steelers offense, I don't see them having that kind of success again.  Not to mention that game was in Pittsburgh, while this game is taking place in Denver and Peyton Manning is back under centre.
I'm on the Broncos regardless of whether Brown plays or not, but I think you will have to wait for his status to be determined before the bookies start taking many bets on this game.
Play: Broncos
Tagged With : Divisional Playoffs • NFL betting • NFL Playoffs