The Divisional Playoffs were everything we could ask for. The Titans pulled off a huge upset of the Baltimore Ravens, while the Chiefs avoided an upset of their own after falling behind 24-0, but still finishing the first half leading and never looking back. The final game gave some controversy to keep people talking long into this next week. I had both of the big underdogs, so things looked pretty good with the Texans up 24-0 early, but I ended up going 1-1 with my picks last week, which leaves me at 2-2 in these playoffs.
I will look to get into the black for these playoffs with the Conference Championships this week. I will be using SportsInteraction.com for all of the spreads and picks below.  You can see our full SIA review here.
Tennessee Titans @ Kansas City Chiefs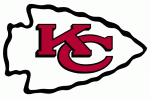 Tennessee +7.5
Kansas City -7.5
The Chiefs showed just how high octane their offense is after falling behind 24-0 vs the Texans last week. Mahomes and company shifted into high gear and scored touchdowns on 7 straight drives in the 2nd and 3rd quarters. This offense is no joke and I do not think the Titans will be able to keep this Chiefs team to under 15 points, like they did vs the Patriots and Ravens. Instead, I like the Chiefs to still score 30+ points and I don't think the Titans will be able to keep pace.
Look for the Chiefs to run away with this game and book their spot in the Super Bowl by double digits.
Play: Chiefs -7.5
Green Bay Packers @ San Francisco 49ers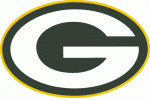 Green Bay +7.5
San Francisco -7.5
The 49ers are the better team in this game, but they won so many tight games this year I simply can't take them -7.5 against a very solid Packers team.
The Aaron Rodgers to Davante Adams connection was in full display in the Packers game with the Seahawks last week, while Aaron Jones also had a solid game with 2 touchdowns. These two weapons will have to come through for the Packers once again if they are going to win this game. I think the 49ers will be able to slow them down a bit more, but I like the Packers to score around 20 points in this game, which should be enough to at least keep this game close.
Of the 49ers most recent 6 regular season wins, they only won by more than 7.5 points on one occasion. That win did happen to be a 37-8 destruction of these same Green Bay Packers, but I think that stat still shows that the 49ers are often in close games so it's hard to lay many points when taking them in this game.
I like the 49ers to win, but taking the points is the sharp play here.
Play: Packers +7.5
Tagged With : NFL betting • NFL Picks