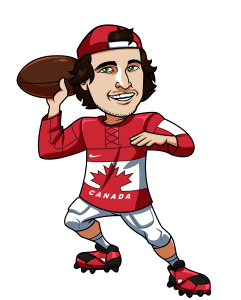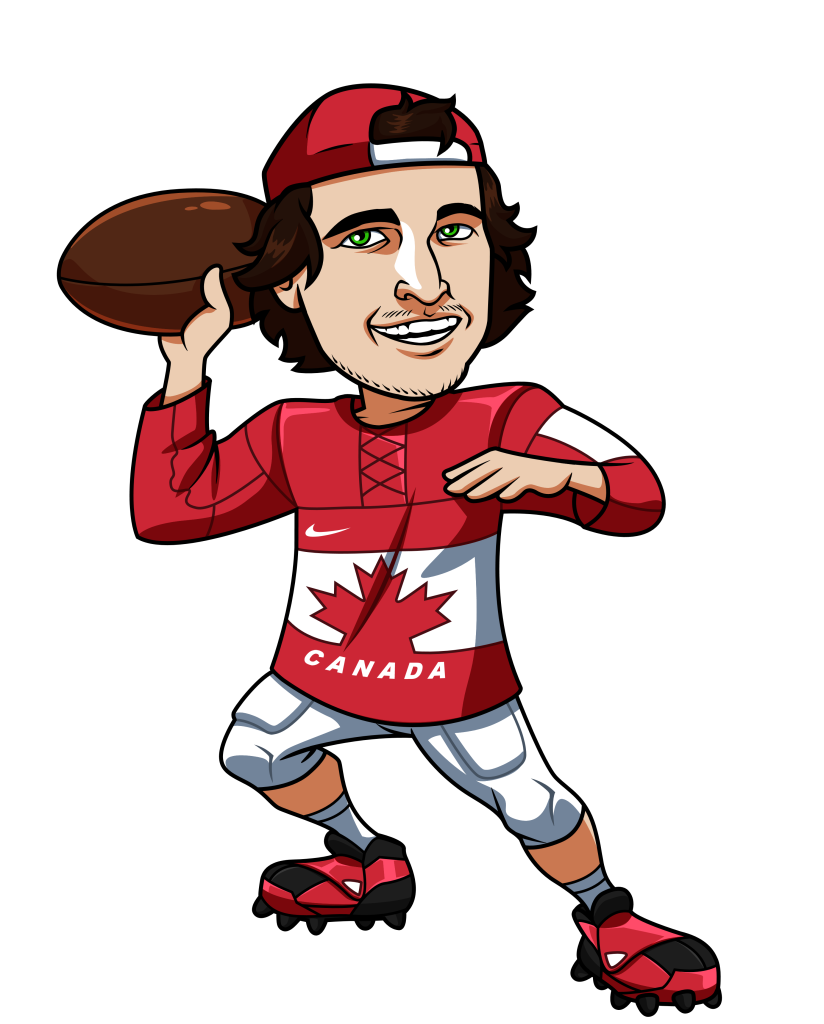 The NFL playoffs have not been kind to my spread betting picks thus far.  After going 1-3 in Wild Card Weekend, I followed that up by going 0-3 last week.  The scores were all very close to the spread amounts, so it's not like I was way off on any picks, but it's still a bummer to go 0-3.  I would also like to point out that I did say I would take the Broncos, who did end up covering their spread, but I can't include this in my record due to the fact the line wasn't out yet when I added last weeks picks post.  I'm looking to get back in the win column this week, but full disclosure, my playoff picks haven't been great to this point.
I also added a DraftKings Conference Championship targets post for this Sunday's games.  It's the last week you can really get any action in daily fantasy football, so I'm definitely taking advantage.
I'm using SportsInteraction.com for both of these spreads and predictions.  Check out my full SIA review.

New England Patriots @ Denver Broncos
New England -3.5
Denver +3.5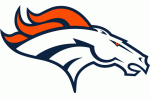 This is going to be an awesome game.  We've got the battle of a couple of legends in Brady and Manning, leading their teams to yet another Conference Championship game.  The Broncos earned home field advantage by winning their final two games of the season, while the Patriots lost their final two games down the stretch with the injury bug catching up to them.
The Pats are now fairly healthy, at least at the receiver position, and you were able to see the result of having a healthy Julian Edelman and Rob Gronkowski in last weeks game against the Chiefs.  Edelman didn't miss a beat catching 10 balls for 100 yards, while Gronk caught 7 for 83 yards and two touchdowns.  It seemed like the Patriots weren't using Gronkowski as much as they could throughout the season and that may have been to keep the big man fresh for the playoffs or to keep some of his designed plays out of the opponents film room.  He is their biggest weapon and I expect them to continue to go to him a lot in this game.  The Pats do still have the injury bug at the running back position, which saw them only run the ball 7 times with running backs against the Chiefs (they had 14 rushing attempts, but 6 were Brady and 1 was Edelman).  I expect a similar strategy this week with the Patriots committed to moving the ball in the air where they have the talent.
The problem with the Pats having to move the ball in the air, is that the Broncos are the second best team in the league against opposing QB's and the third best against opposing wide receivers in terms of fantasy points.  That's a huge issue and I expect the Pats to have trouble moving the ball in this game.  The Chiefs were a test, but KC was more of a turnover generating defense, while the Broncos are mostly content to just shut you down.
That said, I still think the Pats will be able to put up some points and that brings us to the Broncos offense.  Peyton actually played very well last week against the Steelers.  It may not have shown in his stat line, but he had some throws called back due to penalties that would have actually likely had him over 300 yards passing.  And let's not forget that he got the job done.  This Broncos team is going to be run first on offense (they attempted 31 rushes against a very tough Steelers run defense last week) and they will mostly be leaning on Peyton to convert third downs.  I think Peyton has enough left to make plays on big downs and move this team down the field.
I like the Broncos D to slow down the throw-heavy offense of the Patriots, which will be enough to allow Peyton to manage the game and make some plays when he needs to.  I think this game will be close throughout and the home field advantage could play a significant role.  I'll take the points in this one.
Play: Broncos +3.5
Bonus Play: Over 44.5
Arizona Cardinals @ Carolina Panthers
This has the makings of a very exciting football game.  Both of these offenses and defenses have shown the ability to put up points quickly in games, so I will never be comfortable with my pick until the final whistle in this one.
I'm leaning towards the Cardinals based on their offensive weapons.  With David Johnson running the ball and Larry Fitzgerald, Michael Floyd and John Brown all threats for big plays at any point of the game I think the Cards should be able to put up points against this Panthers defense.  It may be considered garbage time to some, but Russell Wilson showed that it's possible to score points on this Panthers D in the second half of last weeks Divisional game.  The Panthers games against the Giants and the Saints, both of which were shootouts, lead me to believe that the Cards should be able to score against this Carolina defense.
That brings me to the Panthers offense.  I think Cam Newton is the top QB remaining in the playoffs and what he's done with this group of receivers is very impressive this season, but I'm just not sure he has enough weapons to really keep up with the Cards in this game.  Greg Olsen will get his catches and move the chains, but that's really the only weapon he has as a receiver.  Ted Ginn Jr. is a threat to go deep, but he didn't even have a catch last week against a strong Seahawks secondary and his big games really came against weak defenses this year (New Orleans, Atlanta Falcons, New York Giants in weeks 13-15).  The Cardinals are good on the ground and I don't expect them to get shredded by Stewart, which might be what the Panthers need to win this game.
In the end I just see the Cardinals having the answer to the Panthers, no matter how this game goes.
Play: Cardinals +3
Tagged With : Arizona Cardinals • Carolina Panthers • Conference Championships • Denver Broncos • New England Patriots • NFL betting