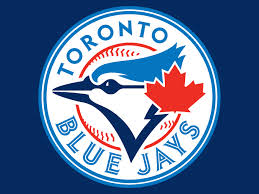 The New York Yankees come to Toronto this evening to begin a 3-game series with the Blue Jays.
New York Yankees (69-63) @ Toronto Blue Jays (67-66)
The New York Yankees arrive in Toronto after losing 2 of 3 games at Detroit. Despite that series the Yankees have still won 6 of their last 8 games. In that 6-2 stretch the team outscored their opponents 39-23. Tonight is the 5th game of their current 7 game road trip. Center-fielder Jacoby Ellsbury leads the team with a .285 average while 1st baseman Mark Teixeira leads the team with 20 homers. The team is currently in 2nd place in the AL East, 7 games behind the leading Orioles. They are 3 games behind both Seattle and Detroit for the AL's 2nd wildcard spot. Their starting pitcher tonight is lefty Chris Capuano. Capuano has a 1-3 record with a 4.37 era in 68 innings pitched this season. In his last outing, a no-decision, he pitched 6 innings while giving up 3 earned runs on 6 hits. He has not recorded a win since a relief appearance (with the Red Sox) on April 16th. The Toronto Blue Jays have started out their 9 game home stand by losing 4 of 6. On Wednesday they snapped their 3 game losing streak with a 5-2 win versus the Red Sox. Starting pitcher Marcus Stroman picked up the win as he allowed only 1 earned run on 5 hits in 7.2 innings pitched. Jose Bautisa hit his 26th home run during the win. During their current slump the Blue Jays have slipped to 3rd place in the AL East, 9.5 games behind the leading Orioles. Their starting pitching tonight is lefty Mark Buehrle. Buehrle has a 11-8 record with a 3.41 in 161 innings pitched. In his last 4 starts he's record 1 loss and 3 no-decisions. In those 4 starts he allowed an average of 3 earned runs. He hasn't recorded a victory since a start on July 30th at Boston.
Toronto is 35-30 at home this season. New York is 36-32 on the road this season.
The Blue Jays are 5-7 versus the Yankees this season.
Prediction: Buehrle is due a solid start and I think he'll get it tonight in a battle of lefties (vs Capuano).
Take the Blue Jays 1.82 (Bet365)
Tagged With : Toronto Blue Jays betting