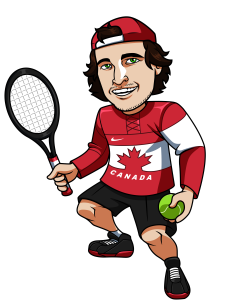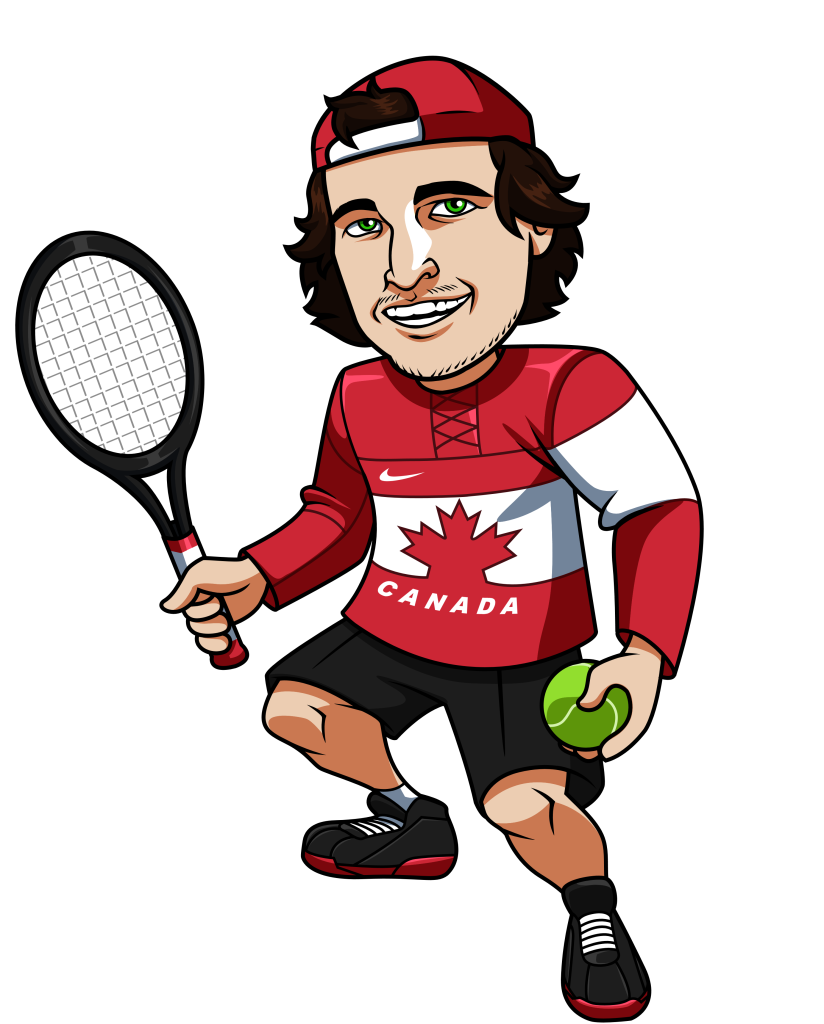 Canadian tennis superstar has qualified for his first Grand Slam semi-final after dismissing Australian 19 year old Nick Kyrgios in four sets in the quarterfinal.  This big win sets up a great match against tennis and Wimbledon legend Roger Federer.  There is probably nobody more exciting to play against for a spot in the Wimbledon Finals than Federer who has 7 Wimbledon titles to his name!
This will no doubt be a tough match for Raonic, but he is playing some of the best tennis of his life and has looked very composed throughout the tournament.  By no means is Federer unbeatable.
Raonic vs Federer Odds
Here are the odds for the match from the top sportsbooks online for Canadian bettors:
As you can see Federer is a pretty big favourite heading into the match.  These odds indicate that Roger Federer is being given close to a 75% chance of winning this match.
My Pick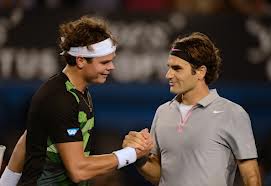 Federer deserves to the favourite in this match and him being a legend looking for another Grand Slam title I won't be too upset if he beats Milos on Friday.  That said I will be cheering for the Canadian and I do actually think he has a better than 1 in 4 chance to win this match.
Federer leads the head to head between these two 4-0, but these have not been easy wins for the Swiss Maestro.  In 2012 the two played 3 times and each time Federer squeaked out a victory, but not before dropping a set to Raonic.  In fact, in each of these three matches Milos won the first set before falling to Federer in the next two sets to lose the match.  At the 2013 Aussie Open Federer also beat Milos in 3 sets, but Raonic did not win a set seeing as it was a Grand Slam.
Looking at these head to heads you have to also account for the fact the two haven't met in 18 months.  In this time Raonic has improved his game tremendously.  His serve has remained his biggest weapon, but his ground strokes are catching up and if he can jump out to an early lead on Federer tomorrow he has a very legitimate chance of making his first Grand Slam final.
I've watched several of Raonic's matches so far at Wimbledon and he seems to have really figured out how to best use his game on the grass courts.  He has big wins over difficult players such as Kyrgios (who beat Nadal) and Kei Nishikori.  Federer will be his biggest test, but I think he could be up to the challenge.
My Play: Milos Raonic to win 3.50 @ Bet365.com.

The smart money here is on Raonic because I think he wins this match much closer to 1 in 3 times than 1 in 4 which the odds indicate.
Tagged With : Milos Raonic • Roger Federer • Wimbledon betting