I'm now 4-2 in Raptors picks as Toronto (-11.5) were victorious 111-93 at home versus Utah on Saturday. Tonight the Raptors play at home versus the 10-1 Memphis Grizzlies.
Memphis Grizzlies (10-1) @ (8-2) Toronto Raptors

Probable starting line-ups:
Memphis – Point Guard – Mike Conley  Shooting Guard – Courtney Lee  C- Marc Gasol  Small Forward – Tony Allen  Power Forward – Zach Randolph
Toronto – PG – Kyle Lowry  SG – DeMar DeRozan  C – Jonas Valanciunas  SF – Terrence Ross  PF – Amir Johnson
Stats Leaders:
Memphis – Points Per Game – Marc Gasol 17.6  Rebounds Per Game – Zach Randolph 11.2  Assists Per Game – Mike Conley 6.0
Toronto – PPG – DeMar DeRozan 21.2  RPG – Jonas Valanciunas 8.0  APG – Kyle Lowry 5.8
Team Scoring: (with league ranking in parentheses)
Memphis – Points For (Per Game) – 98.5 (18th)  Points Against (Per Game) – 91.5 (1st)
Toronto – PF – 106.0 (5th)  PA – 96.4 (9th)
Overview:
The Memphis Grizzlies won their 4th straight and 10th of their first 11 games as they were victorious at home 119-93 versus the Rockets. Point guard Mike Conley led the team with 19 points on 6 of 10 shooting in 23 minutes on the floor. He also had 6 assists. Shooting guard Courtney Lee scored 15 points on 6 of 7 shooting in 30 minutes. Power forward Zach Randolph netted 14 points on 4 of 11 shooting in 26 minutes. He also had 7 rebounds. Power forward Jon Leuer, point guard Beno Udrih, and shooting guard Quincy Pondexter each chipped in with 13 points apiece. The team shot 53.5% from the field, 41.2% from the 3 point line (7-17), and 90.9% from the free throw line (20-22). The Grizzlies' defense force the Rockets' in to 21 turnovers. The team got off to a hot start with a 34-18 first quarter. Memphis is 4-1 on the road this season. Including tonight they play 5 of their next 7 games on the road.   
The Toronto Raptors have won 8 of their first 10 games to currently lead the Eastern Conference. On Saturday they were victorious at home 111-93 versus the Jazz. Shooting guard DeMar DeRozan led the team in scoring with 27 points on 10 of 17 from the field in 36 minutes of action. Point guard Kyle Lowry scored 19 points on 8 of 14 shooting in 33 minutes. Center Jonas Valanciunas had a double-double with 17 points and 14 rebounds. He was 7 of 12 from the field in 34 minutes. Power forward Patrick Patterson scored 16 points and grabbed 5 rebounds. Point guard Louis Williams chipped in with 13 points on 4 of 13 shooting in 24 minutes. The team shot 51.2% from the field, 38.1% from the 3 point line (8-21), and 73.9% from the free throw line (17-23). The Raptors out-rebounded the Jazz 42-38. The team had a big 4th quarter as they out-scored their opposition 35-21. Toronto is 6-1 at home this season. Tonight is the 6th game of a 7 game home stand.
Last season Toronto was victorious in both meetings with Memphis.
Prediction:
As much as the Raptors' offense has shown they can score at-will I think the Grizzlies' defense is even better and are suited to lock down a high scoring offense. Take the Grizzlies +2.5 (1.90) (Bet365)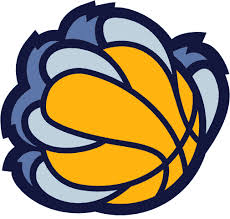 Tagged With : Toronto Raptors betting