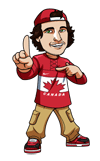 Mike Tyson will return to the ring and fight Roy Jones Jr. in an exhibition match this Saturday, November 28th. The fight was originally scheduled for September 12th, but was pushed back two months and moved to STAPLES Center in LA in order to maximize revenue.
Tyson is 54 years old and has not fought since 2005, but he looks to be in incredible shape from the brief training videos he's posted to social media. He says he feels unstoppable and that the gods of war have reawakened him. He's definitely not coming back with an easy fight, instead choosing to face another boxing legend in Roy Jones Jr. who is 51 years old and only two years removed from top level competitive boxing.
The fact of the matter is that people are curious about how both legends will look in the ring and this fight could shape up to be one of the biggest boxing events of 2020 both in terms of PPV buys and betting handle.
If you are a Canadian interested in betting on the Mike Tyson vs Roy Jones Jr. boxing exhibition match then you are in the right spot. Follow the three steps below to get your bets placed online from anywhere in Canada.
Best Sportsbook for Canadians
Sportsbook
Features
Offers
Rating
Bet Now
Bet On Tyson vs Jones Jr. From Canada – Tutorial
Step 1. Join An Online Betting Site
First you will need to open an account with an online betting site that accepts Canadian players and is taking bets on Tyson vs Jones Jr.
SportsInteraction.com is our top rated betting site for Canadians interested in betting on the Tyson vs Jones fight.
SIA is completely focused on the Canadian betting market and this shines through in their bet offerings, customer service, promotions and deposit/withdrawal options.
Click here to open an account with SportsInteraction.com.
On our landing page click 'Open Account' and fill out the sign up form to open your account.
Step 2. Deposit Funds
After opening your account you will have to deposit the funds you want to wager on the fight.
Log into your SIA account, click on the 'Deposit' button in the top right corner, select your preferred deposit method and amount, and follow the instructions to fund your account.
SIA accepts Visa, MasterCard, Interac, several e-wallets and more.
Check out our deposit methods page for a further breakdown of most of the options.
Step 3. Place Your Mike Tyson vs Roy Jones Jr. Bets
You're now ready to bet on the boxing match!
To find the Mike Tyson vs Roy Jones Jr. odds at SportsInteraction.com, click 'Boxing' under the 'Boxing' drop down menu and scroll down to the November 28th fight.
There will be a variety of prop betting options added closer to the fight. Check out our boxing page to learn more about the different bets you can make on a boxing match.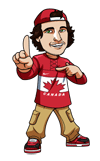 I'm personally placing a bet on Roy Jones Jr. Tyson looks good from the short clips he has shared on social media, but Jones Jr. is only two years removed from professional boxing, compared to 15 for Tyson. At worst I think this fight should be a pick'em, so I like the value on Jones Jr.
Ready to bet? Click here to visit SportsInteraction.com.
Tagged With : boxing betting • Mike Tyson • Roy Jones Jr.