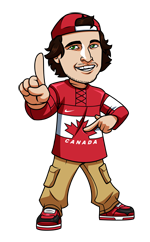 It's fight week! Conor McGregor and Dustin Poirier will run it back with a trilogy fight this Saturday (July 10th) that will headline UFC 264 in Las Vegas.
Conor McGregor won the original fight between the pair back in 2014 with a first round TKO in a featherweight fight. Dustin Poirier earned his revenge with a TKO victory of his own this past January.
McGregor has only won 1 fight in the UFC since winning the lightweight belt to become a double UFC champion back in 2016. That win was over an aging Cowboy Cerrone, who has now not won in his last 6 trips to the octagon. With no significant wins in almost 5 years it should come as no surprise that there are plenty of question marks still surrounding McGregor heading into this fight.
Dustin Poirier, on the other hand, has won 6 of his last 7 UFC fights, with the only loss coming to Khabib Nurmagomedov in a title fight back in 2019. The other 6 wins have all been over top quality competition and many people consider Poirier the top fighter in the lightweight division now that Khabib has retired. Poirier could have fought for the UFC title after his win over McGregor, but instead decided to go for the trilogy money fight.
McGregor is still the biggest draw in the UFC, but he will go into this fight as a slight underdog with Dustin Poirier having much more recent success in the UFC. There are significant question marks surrounding McGregor and people are going to tune in to see if he can avenge the January loss to Poirier. I expect UFC 264 to be yet another monster Conor McGregor event both in terms of PPV buys and betting handle.
If you are a Canadian interested in betting on the Conor McGregor vs Dustin Poirier trilogy fight you are in the right place. Follow the three step guide below to bet on the fight from anywhere in Canada.
Best Sportsbook for Canadians
Bet On McGregor vs Poirier From Canada – Tutorial
Step 1. Join An Online Betting Site
First you will have to open an account with an online betting site that accepts Canadian players.
SportsInteraction.com is our top rated betting site for Canadians looking to bet on the McGregor vs Poirier fight.
SIA only accepts Canadian players, which allows them to completely focus on providing a great betting platform for Canadians. This commitment to Canada shines through in their bet offerings, deposit/withdrawal options, promotions and customer service.
Click here to open an account with SportsInteraction.com.
On our landing page click 'Bet Now' or 'Open Account' and fill out the sign up form to open your account.
Step 2. Deposit
After creating your account you will have to deposit the funds that you want to bet on the fight.
Log into your Sports Interaction account, click on the 'Deposit' button, select your preferred deposit method and amount, and complete the instructions to complete your deposit.
SIA accepts Visa, MasterCard, Interac, iDebit, paysafecard, ecoPayz, and more.
Check out our deposits page for a further breakdown of any of the options.
Step 3. Place Your Conor McGregor vs Dustin Poirier Bets
You're now ready to bet on the fight!
To find the Conor McGregor vs Dustin Poirier odds at SportsInteraction.com, open the 'MMA' drop down menu and select 'Mixed Martial Arts' in the sportsbook. The McGregor vs Poirier odds will be near the top of the page.
Here is a screenshot of the odds for the fight (taken on July 5th):

You can click on the fight header to see the other prop betting options available for the fight including total rounds, method of victory and round betting. Check out our UFC page to learn more about the various bets you can make on UFC fights.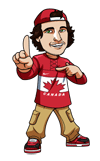 I'm personally betting on Conor McGregor to win the trilogy fight as a slight underdog. I think Conor will have learned from the previous fight and come in with a good game plan to defend the leg kicks, while landing his own offense. I think Conor has more weapons to potentially catch Poirier early and finish this fight. The longer the fight goes the more it favours Poirier, but I also think Conor has the ability to dig deep and fight smart late if he turns out he needs to win 3 of the 5 rounds.
Ready to bet? Click here to visit SportsInteraction.com.
Tagged With : Conor McGregor • Dustin Poirier • UFC betting