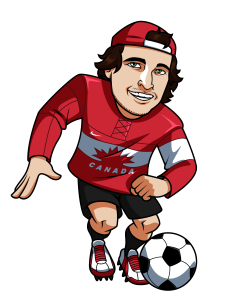 The Netherlands had a massive game against Spain last Friday.  After going down 1-0 on a questionable penalty in the box, Robin van Persie scored one of the most beautiful goals I've ever seen on a cross from Daley Blind, one of the younger players on this squad.  In the second half it was all Holland with Robben scoring 2, van Persie adding another and de Vrij also scoring.  I was watching this game at a bar in Ottawa that was completely decked out in Orange and full of Dutch supporters so it was a great experience for the Dutch to get their revenge from 2010.  Here are the highlights of this amazing match:
Australia are the opponents and although they played a decent game against Chile they were still beat 3-1 and they have shown that their defense can be suspect on occasion.  Here are the goals from that game:
Holland vs Australia Odds
Here are the odds for the 1×2 betting for the game. There are a ton of other spreads, props and lines you can bet on. I suggest checking them out at Bet365.com because they have over 100 different bets you can make on each World Cup game.
The Dutch are massive favourites to win this game!

My Pick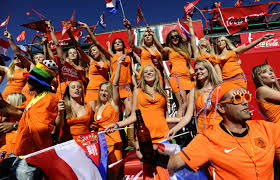 The Dutch are the biggest favourites to win a World Cup game that I've seen yet through this tournament.  I guess their huge 5-1 win over Spain has earned them a lot of praise, while Australia's 3-1 loss to Chile has made them seem like an easy target even though they did play a fairly even game with a strong Chilean team.
I think the Dutch are going to win this game, but at odds of 1.20 I can't bring myself to place that bet.
I'm personally going to stay away from betting on this game because I do want a Holland victory to basically clinch a spot in the round of 16, but I'm not convinced the Dutch should be 5/1 favourites to win this game.
If I was completely impartial I would say that the draw at 9.00 odds is the best bet.  If Australia could pull off this upset and just stay even with Holland throughout the course of the game then your wager would win 8 times it's amount!  That's a pretty good return and I don't think it's completely out of the question that Australia could play a strong defensive game against Holland.
I do like the Dutch to win, but if I had to bet I would take the draw with the great odds of 9.00 from SportsInteraction.com.
Tagged With : Australia • Holland • Netherlands • World Cup betting