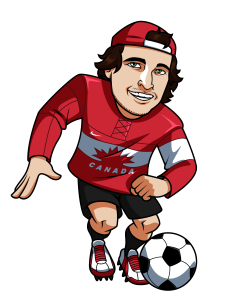 Greece vs Ivory Coast is a very interesting match from my perspective because it will likely decide the second place finisher in Group C.  Colombia is playing Japan in the other Group C action, but Colombia has shown a lot of ability in the tournament so it is expected that they will defeat the Japanese who have had a lot of difficulty so far.
After 2 matches Ivory Coast has 3 points from a 2-1 come from behind victory over Japan, while Greece was able to salvage a point from a 0-0 draw against Japan even after being down to 10 men for the majority of the game.  This means a draw or a win will likely be enough for Ivory Coast to advance, while Greece needs a win to jump up to 4 points in the group stage.
Greece vs Ivory Coast Odds
Here are the 3-way betting odds for this match:
Ivory Coast is expected to at least get the point they need to advance from the group, but I don't like to count out this Greece team.

My Pick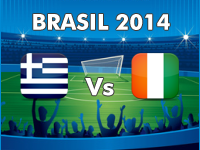 I actually like Greece to win this match.  I think they are being underestimated due to their lack of goal scoring ability and the fact that they were beat 3-0 by Colombia.  Ivory Coast did keep Colombia much closer losing 2-1 and they beat the Japanese, but Greece was able to keep their World Cup hopes alive with some solid defense from a 10-man squad against Japan.
Against Ivory Coast, Greece will know that they need to score in order to advance and this will force them to play a different style that results in more opportunities up front.  The unfortunate thing for the Greeks is that this lack of scoring hasn't just begun at the World Cup.  In their last 6 matches now including the two from the World Cup, Greece has been shut out 5 times!  They have played fairly strong teams, but Greece will have to turn this around in a big way if they hope to advance.
That said they know what they have to do and Ivory Coast is not a rock solid defensive team.  You would have to go back 10 games until you find a clean sheet for Ivory Coast, which was back in July of 2013 against Nigeria.  If Greece can score the first goal in this game they have a very good chance to shut down Ivory Coast like they did Japan and hold on for a victory.  We've seen Greece pull out wins without much offense before and I think the odds are good enough to hope for a similar result in this match.
I'm taking Greece at 3.83 from SportsInteraction.com because the odds are too good to pass up.
Tagged With : Greece • Ivory Coast • World Cup betting