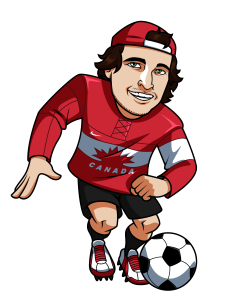 Brazil played a strong game against Colombia and deserved to win in my opinion.  It was really the first strong game I've seen Brazil play from start to finish in this tournament.  They controlled the play for the majority of the game and Colombia only really came on after Brazil was up 2-0.
In the other game, Germany got an early lead against France and then let their strong team defense take over.  The French looked good and dangerous, but they were unable to get through the Germans and even the score.
We now get one of the dream semi-final matchups with two of the most storied countries battling it out for a place in the World Cup Finals.
One negative though is that Brazil will be without star forward Neymar, who fractured a vertebrae in his back during the quarterfinals and will be out for the remainder of the tournament.  Captain Thiago Silva, who scored the first goal for Brazil in the quarters will also not be in the lineup due to receiving a second yellow card during the Colombia game, which results in his suspension for this crucial semi-final match.  These two notable absences really even the playing field between these two teams according to the oddsmakers and now the match is considered almost a dead heat.
Germany vs Brazil Odds
Here are the odds from the top sportsbooks online for Canadian bettors:
To Advance:
My Pick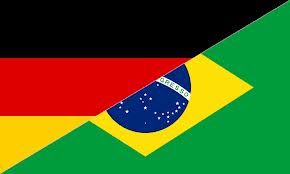 You may have noticed a trend that I've been betting against Brazil throughout the knockout stages.  So far this hasn't worked out for me, but they've been a bigger favourite than I thought they should be and the game against Chile really could have gone either way.  In saying this I was planning to take Germany even if Neymar and Thiago Silva were still in the lineup.  I think Germany has a more experienced team that has yet to play their best match.  Now without Neymar up front it will be even more difficult for Brazil to break through and score on a very organized German team.
I expect Schweinsteiger, Ozil and company to be able to control the midfield in this match and work the ball up to Muller with some creativity.  It will be interesting to see if Klose plays in this match, but the Germans have so many attacking options that whoever does take the field will be able to put the ball in the back of the net.
I don't think Brazil will be able to score in this game.  I expect Germany to get one in the middle stages of the game and then to add another late when Brazil is forced to up their attacking force.
My Play: Germany 2.80 to win in regulation @ Bet365.com.

Tagged With : Brazil • Germany • World Cup betting