Canadian tennis phenom Eugenie Bouchard has done it again and made it to the second Grand Slam semi-finals of the year.  Bouchard has had a remarkable showing and has blown through some of her opponents en route to this match.  Her quarterfinal match was a bit of a tougher one against Suarez Navarro, but Genie pulled out a big three set win to set up a battle with Maria Sharapova.  Check out the highlights of the match here.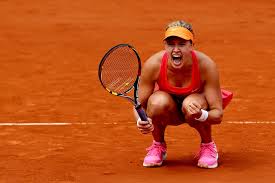 Sharapova is the 7th seed, but she was considered one of the favourites behind Serena Williams heading into the French Open.  Sharapova has also had a good tournament, but she dropped the first set against her last two opponents Stosur and Muguruza, so if Genie can get off to a quick start she could find herself up a set early in the match.
Bouchard vs Sharapova Odds
Here are the best odds you can find on either player from my top rated betting sites for Canadians.
My Prediction
I have to say I actually like Bouchard as the underdog in this match.  I definitely think her odds provide value.  Bouchard was in the semi-finals of the Aussie Open so just making it to another Grand Slam semi will not be enough to satisfy the young Canadian.  Sharapova did defeat Bouchard twice last year quite handily, including a win at last years French Open, but Bouchard is only 20 years of age and her game has improved leaps and bounds since last year.
Bouchard has now won 10 matches in a row dating back to her Nurnberg tournament victory near the end of May.  It took her some time to adjust to the clay courts as she lost 3 of her first 5 clay court matches of the season, but since then she really has been tearing through opponents.
Sharapova though has a ridiculous 17-1 record on clay already this season and has won 2 of the 3 tournaments she entered.  She is playing some of the best tennis of her life and this is the reason she is such a big favourite against the talented Canadian.  All that said I still think that Sharapova is beatable if Bouchard can win the first set.  If Bouchard loses the first set I don't see her being able to come back against a player of Sharapova's quality like she has in the past.
My Play: Bouchard 3.75 at Bet365.com.
Halep vs Petkovic Semi-Finals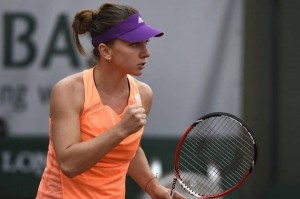 In the other semi Simona Halep plays Andrea Petkovic.  I'll give my quick thoughts on who to take in this match.
Halep looks extremely strong at the moment.  She has absolutely ripped through her matches so far at Roland Garros.  Halep has won every match in straight sets and has lost no more than 4 games in a single set.  Halep is only 22 and like Bouchard she is just coming into her own as a player.  I think you have to take Simona Halep in the second semi-final.
Play: Halep 1.30 at Bet365.com.
Tagged With : Eugenie Bouchard • French Open betting • Maria Sharapova • Roland Garros