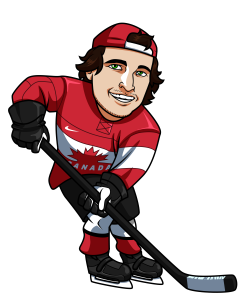 The Avs didn't get the job done for me last night and I'm starting to think that team won't get things turned around this season.  But moving on to today.  Like every Saturday there are a lot of games on tap.  I'm going to try to keep my selections to a minimum because I haven't been doing well lately and I need to turn things around with some favourite plays.
NHL Season Record: 45-61 for -4.05 units.
Ottawa Senators @ Pittsburgh Penguins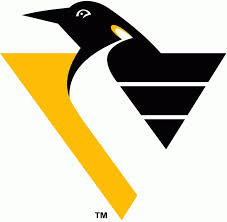 I'm a Sens fan and I don't see them winning this game.  The Sens have been absolutely horrible in matinee games over the past couple years and playing against the Pens on the road probably won't help that.  The Senators have lost their last 4 games and their only win in their last 7 was a shootout victory over the Blues after coming from 2 goals back.  The Senators just aren't finding the back of the net enough and I don't see that changing against a Pittsburgh team that has given up the fewest goals against in the East this year.
Play: Penguins 1.56 @ SportsInteraction.com
Montreal Canadiens @ Dallas Stars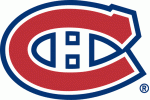 I'm back on the Dallas Stars fading train here.  The Canadiens are a very good team.  Yes, this is their 4th game on this road trip and they're coming off 2 losses (Wild & Blackhawks) and they played last night, but I still think they will win against the Stars.  Montreal will be able to find the back of the net against the Stars and they will end this road trip on a high note.
Play: Canadiens 2.18 @ PinnacleSports.com
New York Rangers @ Detroit Red Wings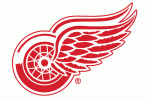 The Wings are playing some very good hockey right now.  They're healthy, their top players are producing and they've won 5 of their last 6 because of this.  The Rangers haven't played in almost a week (since last Monday) and I see the Rangers as a very average team this year.  The Red Wings are playing above average hockey and they should be able to add another tick to their win column.
Play: Red Wings 1.714 @ PinnacleSports.com
Chicago Blackhawks @ Nashville Predators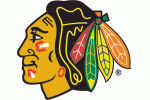 When the Blackhawks start to play like they have been for the past 3 weeks it doesn't matter if they're on the road, or if they played the night before, or if they're heading to play the first place team in the Central Division.  The Blackhawks just find a way to get it done.  Tonight will be no exception.  The Blackhawks will get up for this game because it will determine which team sits in first in the Central Division after tonight.  The Blackhawks have won 5 straight games and 8 of their last 9.  They'll make that last 10 record look pretty at 9-1-0 after tonight.
Play: Blackhawks 2.13 @ 5Dimes.eu
Tagged With : Chicago Blackhawks • Dallas Stars • Detroit Red Wings • Montreal Canadiens • Nashville Predators • New York Rangers • Ottawa Senators • Pittsburgh Penguins