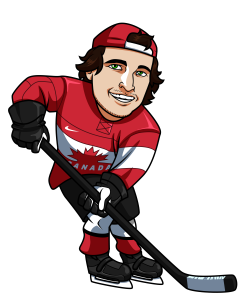 Tonight's the last night of NHL hockey before the Christmas break and I'm looking to put last night behind me.  The Sens were in the game the entire night, but lost by a goal largely due to some great goaltending by Braden Holtby.  Then the Penguins lose in a shootout where they can't even pot one shootout goal and that was followed up by the worst of them all.  The Kings blew a 3-0 lead on home ice to the struggling Flames, with Calgary scoring two goals with the goaltender pulled.  All-in-all, not a good night.
NHL Season Record: 54-69 for -4.70 units.
Buffalo Sabres @ Detroit Red Wings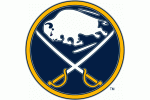 The Sabres seem to have come back down to reality having lost their last 3 games, giving up 14 goals in the span, which was much different than the 1 or 2 goals they were giving up on their winning streak.  That said the Sabres aren't that far removed from their 4 game winning streak that ended a week ago and the 4-3 OT loss in Boston on Sunday was a move back in the right direction.
I'm surprised the Sabres odds have sky-rocketed back up to 3.60, which gives them a 28% chance of winning the game.  I think they have a much better chance than that against a Red Wings team that lost to the Sabres in their only meeting so far this year and has lost 6 games in a row.  That's right, Detroit has quietly lost 6 games straight.  Yes, 4 of these losses have come in the shootout, but the Wings have only scored 6 total goals in these 6 games, so obviously it is fairly hard to win in regulation if you're only scoring 1 goal per game.
This is a great time to bet the Sabres at great odds.
Play: Sabres 3.60 @ SportsInteraction.com 
Arizona Coyotes @ Edmonton Oilers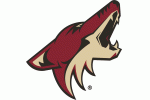 I don't care that the Coyotes played last night and were completely demolished 7-1 by the Canucks.  Tonight they play the Oilers and if the Oilers are ever the favourites this season I'm betting against them.  The Oilers have lost 7 in a row again, which makes them have just 1 win in their past 19 games.  How can this team ever be considered the favourite?
Add in the fact that the Coyotes are 4-0 against the Oilers this season and you have to start wondering about these odds.  I expect the Coyotes to be ready to give it all they have to put last night's embarrassment behind them before the Christmas break.
Play: Coyotes 2.15 @ SportsInteraction.com
Tagged With : Arizona Coyotes • Buffalo Sabres • Detroit Red Wings • Edmonton Oilers