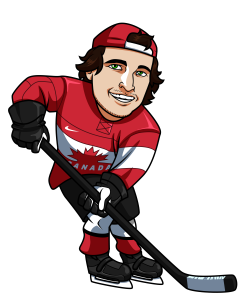 Last night Kari Lehtonen stood on his head and killed any chance I had of winning my over bet on the Stars vs Canucks game.  The game ended 2-0, but not for lack of quality scoring chances.  A few more games on tap tonight so we'll see if I can't find some winners.
NHL Season Record: 54-64 for +0.30 units.
Toronto Maple Leafs @ Carolina Hurricanes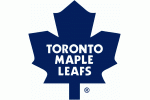 The Maple Leafs are on an absolute tear right now having won 6 in a row and having gone 10-1-1 in their last 12.  They even lit up Anaheim 6-2 on Tuesday and have beaten the Ducks, Kings and Wings twice in their last 4 games (not exactly slouches).  The Leafs are getting some great goaltending, but they're also finding ways to capitalized on their opportunities.  They should have plenty of opportunities to capitalize on tonight in Carolina.
The Canes have lost 6 straight and they've only scored 1 goal in each of these 6 games.  Things just aren't looking good for the Canes this season and it looks as though they may be battling Edmonton for the worst record in the league.
Neither of these streaks will end tonight.
Play: Maple Leafs 1.746 @ 5Dimes.eu
St. Louis Blues @ LA Kings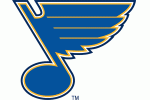 In the second of home and away games the Blues head to LA to face the Kings.  LA got off to a strong start in St. Louis on Tuesday, taking a 2-0 lead midway through the second period, but that's when it all fell apart.  The Kings only mustered 1 shot in the third period as the Blues pulled away to win the game 5-1.  You could blame fatigue because this was the last game of a 5 game swing to the East coast for the Kings, but I don't expect them to be back to 100% just because they are now home for a game.
The Blues have won 5 straight and have been scoring on command with 24 goals in this span, led by the always dangerous Tarasenko.  I have a hard time ever considering the Blues an underdog, even against the defending Champs.
When a team is on a 3 game losing streak and returning home after a 5 game road trip to play a team that is fresh, has won 5 straight and is far ahead of them in the standings it's hard to understand why the road team are the big underdogs.
I'm taking St. Louis in this one hands down.
Play: Blues 2.25 @ 5Dimes.eu
Tagged With : Carolina Hurricanes • Los Angeles Kings • St. Louis Blues • Toronto Maple Leafs