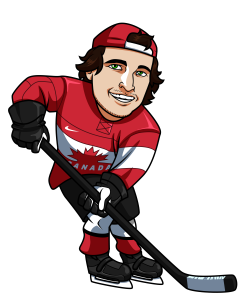 The Oilers played fairly well on the road last night in Dallas, but they couldn't get us the big underdog W.  Thankfully, Nashville pulled their weight and beat the Kings in a shootout to keep us basically even on the night.  Tonight it's fairly busy in the NHL for a Wednesday with 9 games on tap.  It's a bit of a strange week in the NHL because tomorrow (Thursday) only has 1 game, which is extremely rare for the NHL.
You know what.  I just remembered that tomorrow is American Thanksgiving so it all makes sense.  There's a reason for this busy Wednesday and Friday, surrounding an American holiday.
NHL Season Record: 41-48 for +0.62 units.
Winnipeg Jets @ Buffalo Sabres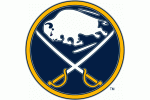 The Sabres have actually won 3 games in a row and they're playing a Jets team that just played last night in Columbus.  The Sabres are still big dogs in this game even though they've somewhat turned their season around with wins over the Leafs, Sharks and Capitals in their last 3 outings.  They've even only given up 4 goals total in these games, while scoring 12 so they are winning by fairly big amounts.
Play: Sabres 2.37 @ PinnacleSports.com
LA Kings @ Minnesota Wild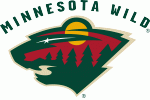 The Kings lost last night in Nashville.  Even though it was a shootout loss it now reduced their road record this season to just 1 win in 9 games!  The Wild are one of my favourite teams to back this season and I expect them to improve upon their 7-1 home record tonight with a big win over the defending Cup Champs.
Play: Wild 1.724 @ PinnacleSports.com
Calgary Flames @ San Jose Sharks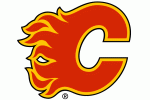 The Sharks are only 2-3-2 at home this season.  They're sitting with a record of just 10 wins in 23 games.  Everyone is expecting them to turn it around, but I'm starting to realize this Sharks team just isn't as strong as some of the San Jose squads in the recent years.  The Sharks are currently riding a 3 games losing streak and their opposition hasn't been strong teams (Sabres, Panthers, Coyotes).
I like the upstart Flames in this one.  They did just lose last night in Anaheim, but they have won 4 of their last 6 games and their only two losses came against the Blackhawks and Ducks who are each the cream of the Western Conference.  It is still surprising me that the Flames are competitive this season, but when I can get them at such good odds against an overrated team such as the Sharks I'm jumping at it.
Play: Flames 2.75 @ SportsInteraction.com
Tagged With : Buffalo Sabres • Calgary Flames • Los Angeles Kings • Minnesota Wild • San Jose Sharks • Winnipeg Jets