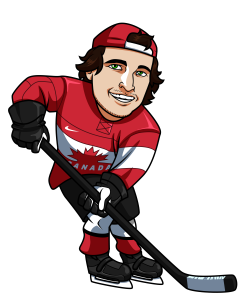 Last night once again didn't go well for me.  I ended up going 1-3 and I'm now just breaking even for the season.  The Senators were my lone win yesterday and they even almost let me down after blowing a 3 goal lead before winning the game in overtime.
NHL Season Record: 32-38 for +0.12 units.
Tonight is fairly busy for a Friday in the NHL, but I'm going to be very selective with my picks to try to break this losing streak.
Chicago Blackhawks @ Detroit Red Wings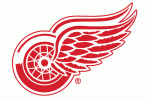 The Blackhawks finally won 2 in a row again this season with their win over Tampa Bay on Tuesday, but both of those wins were at home and they needed a shootout to beat the Lightning to win their second game.  I'm still not seeing the Blackhawks best hockey at this point in time, which leaves them as a good choice to fade because of their perception as basically the top team in the league.  Chicago is only 3-3 on the road this season, while the Red Wings are 5-1-2.
The Red Wings haven't had the best results of late, but in their two games after a short road trip they are 1-0-1, with the loss in a shootout to the Lightning.  In fact you have to go back to the second game of the season for the Red Wings to find their only regulation loss at home and this was to the mighty Anaheim Ducks.
I like the Wings as dogs at home in this one.
Play: Red Wings 2.15 @ 5Dimes.eu
New York Islanders @ Florida Panthers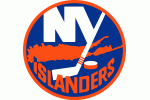 The Isles have won 4 straight and they're showing that they are no fluke this season.  The Isles are 6-3 on the road and they finished up their last 5 game road swing with 3 straight wins, including big W's over the Ducks and Sharks.  The Islanders also seem to have gotten the defensive side of the ice figured out as well.  They've shutout the Avs and Coyotes in their last two games and only allowed 3 goals combined between the Ducks and Kings.  If the Islanders can keep the puck out, while also scoring as much as they have been throughout the year this could be a very dangerous team.
The Panthers have only played 13 games this season for some reason, but they're not as bad as most had anticipated.  That said the Isles are rolling and I don't think this will end well in Florida tonight.
Play: Islanders 1.92 @ PinnacleSports.com
Tagged With : Chicago Blackhawks • Detroit Red Wings • Florida Panthers • New York Islanders