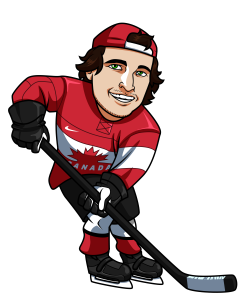 The Sharks and Sabres came through in shootouts to save my night and allow another positive return night to be added to my streak.  In my other picks the Avs lost in overtime to the Leafs thanks to a Kessel goal (seen below) and the Preds weren't able to get a two goal lead on the Flames, eventually losing in a shootout.
NHL Season Record: 11-4 for +9.57 units.
**Just a quick note on the sportsbooks you will see me using for my NHL plays.  You will often notice that I take my odds from either PinnacleSports.com or 5Dimes.eu instead of one of the regular three sportsbooks I promote to Canadians.  This is due to the fact that the NHL odds at both sportsbooks are often the best online and I want to allow my visitors to see where they can truly get the biggest return.  Of course it will also help my record if I get an extra .1 units on a few bets throughout the season!
There's only three games tonight and I have just one play.
Boston Bruins @ Detroit Red Wings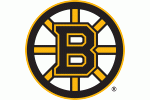 The Red Wings beat the Bruins 2-1 in the Red Wings home opener and the Bruins second game of the season.  It was a pretty tight game and the Bruins just couldn't get a lot going offensively.  This was their second game in two nights, which may have factored into a slightly older Bruins squad.  That said this loss started a three game losing streak for the Bruins where they have only scored 2 goals, while losing their last two at home.
According to me this Bruins team is still the best in the Eastern Conference and I don't expect this losing streak to last any longer.  Look for the leaders of this team to take this game personally after their earlier loss to the Red Wings, who are somewhat of a rival due to being a successful Original 6 team.
Play: Bruins 1.855 @ 5Dimes.eu.
Tagged With : Boston Bruins • Detroit Red Wings