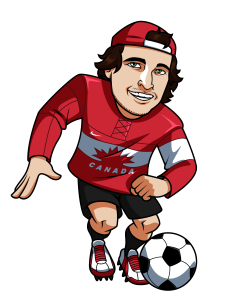 France and Germany are set to play tomorrow at Noon EST in the quarterfinal match that soccer fans everywhere were hoping would materialize.  Germany won group G with 7 points, while France won Group E with 7 points.  They were able to each defeat their round of 16 opponents (Algeria and Nigeria respectively) to book this match up.
I've read some stories today about how the German team has some players who have fallen ill.  The severity of the outbreak haven't really been discussed, but this could definitely affect their chances in the match against a very dangerous French team.
France vs Germany Odds
Here are the odds for both the regulation outcome and to advance to the semi-finals for this match.  Bet365.com has almost 150 different betting lines for this game!
To Advance:
France 2.25 (Bet365)
Germany 1.70 (Bet365)
My Pick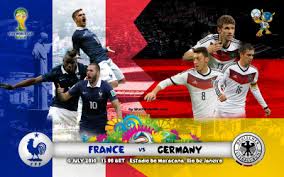 Even with the news that the Germans may be under the weather they are still the favourites heading into this match.  Germany really hasn't looked too great yet in this World Cup, but they have the personnel to be the best team in the tournament when everything clicks.  They did beat Algeria 2-1, but it wasn't a great display and they needed extra time.
The verdict seems to be that the players might just be experience fatigue from the travel and climate changes.  Coach Joachim Low tried to downplay the severity of the illness and I have to believe him here.
France has been impressive so far at the World Cup, but they weren't overly strong in a 2-0 win over Nigeria, with the African nation actually holding more possession.
The weather in Estadio do Maracana isn't supposed to be very hot, with a high of 25 degrees, which should help the Germans if they are indeed feeling ill.
I'm sticking with Germany to win this game even with the illness.  I like them to do it in regulation because the longer the game goes the more it could favour the French.
My Play: Germany to win in regulation 2.60 @ Bet365.com.

Tagged With : France • Germany • Quarterfinals • World Cup betting