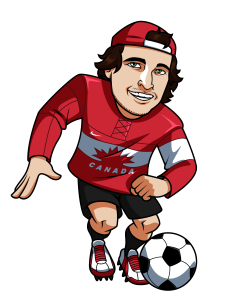 Euro 2016 is now just 10 days away from getting underway.  I've already added a how to bet on Euro 2016 post, as well as a group winner odds and prediction post, so this is the latest in my articles for the upcoming Euro 2016 tournament.
There are 24 nations competing in this edition of the European Championships and there are really about 10-15 nations who I think have a chance at winning the tournament and taking home the glory.  In this article I'll look at the odds to win for these top teams and give my betting predictions on who I think provides some great value heading into the tourney.
Euro 2016 Winner Odds
I'm using the highest paying odds from our top rated sportsbooks for Canadians:
France 4.25 (SIA)
Germany 4.50 (Bet365)
Spain 6.50 (SIA)
England 9.50 (Bet365)
Belgium 12.00 (Bet365)
Italy 17.00 (SIA)
Portugal 21.00 (Bet365)
Croatia 30.00 (SIA)
Austria 41.00 (SIA)
Poland 51.00 (Bet365)
There are the 10 countries who are being given a 50/1 or better chance of winning Euro 2016.  I would be very surprised if the Euro 2016 winner is not in this group above.
My Pick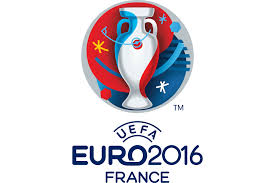 Among the top end favourites I think France has a great shot at winning this tournament on their home soil.  With Switzerland, Romania and Albania filling out their group, I don't think there's any chance of France not making it out of the group stage and once that happens France will be the favourite in every match with their home fans backing them.  Let's not forget that France won the 1998 World Cup at home, as well as the European Championships in 1984 in their back yard.  That means that the last two major tournaments to take place in France, the home boys have brought it home for their nation, so that's a very interesting stat to me.
Antoine Griezmann has had a great campaign with Atletico Madrid and he should be able to find the back of the net for France this year.  There's been no problems for France putting the ball in the net in their friendlies with wins over the Netherlands (3-2), Russia (4-2) and Cameroon (3-2) in the last few months.  Goals are always tough to come by in these big tournaments, so having this offensive ability should help France against tough teams later in the tournament.
Play: France 4.25 @ SportsInteraction.com
My dark horse pick is Austria at 40/1 odds.  Austria ran through their qualifying group with 9 wins and 1 draw, in a group that included both Russia and Sweden, who are both now qualified for the tournament.  Austria did drop a couple friendlies of late to both Turkey and Switzerland, but friendlies and matches that matter are two different things and Austria was able to win when it matters in qualifying.
Add in the fact that Austria is likely in the most winnable group with Portugal, Iceland and Hungary as their opponents and you have to think Austria has a good chance to move forward in the tournament early.  At 40/1 I think Austria is another very solid pick, and they're really the team with the longest odds who have a legitimate chance to win the tourney.
Play: Austria 41.00 @ SportsInteraction.com
Those are the two teams that I'll be tossing some funds down on to win the tourney.  Check back again in the next week or so for yet another Euro 2016 article to get primed up for this huge tournament.
Tagged With : Euro 2016 • Euro 2016 betting • Euro 2016 Champion • European Championships