I'm now 7-8 in Raptors free picks as Cleveland (+4.5) took down Toronto 105-91 last Friday evening. Tonight the Raptors play at home versus the 9-11 Denver Nuggets.
(9-11) Denver Nuggets @ (15-5) Toronto Raptors

Probable starting line-ups:
Denver – Point Guard – Ty Lawson  Shooting Guard – Arron Afflalo  C- Timofey Mozgov  Small Forward – Wilson Chandler  Power Forward – J.J. Hickson
Toronto – PG – Kyle Lowry  SG – Greivis Vasquez  C – Jonas Valanciunas  SF – Terrence Ross  PF – Amir Johnson
Stats Leaders:
Denver – Points Per Game – Ty Lawson 15.8  Rebounds Per Game – Timofey Mozgov 7.6  Assists Per Game – Ty Lawson 10.3
Toronto – PPG – Kyle Lowry 20.6  RPG – Jonas Valanciunas 8.4  APG – Kyle Lowry 6.8
Team Scoring: (with league ranking in parentheses)
Denver – Points For (Per Game) – 103.4 (9th)  Points Against (Per Game) – 105.5 (27th)
Toronto – PF – 109.7 (2nd)  PA – 99.7 (16th)
Overview:
The Denver Nuggets come in to this game losers of their last 3 games. Yesterday they were defeated at Atlanta 96-84. Small forward Wilson Chandler led the team with a double-double as he scored 29 points and pulled down 10 rebounds. He was 12 of 22 from the field in 37 minutes of action. Center Timofey Mozgov also had a double-double with 14 points and 11 rebounds. Small forward Alonzo Gee chipped in off the bench with 14 points on 7 of 9 shooting in 21 minutes. Shooting guard Arron Afflalo was the only other Nuggets played in double-digits as he scored 10 points on 4 of 14 shooting in 30 minutes. Point guard Ty Lawson struggled as he was 1 of 10 from the field for 4 points. He did dish out 10 assists and grabbed 6 rebounds. The team shot 36.6% from the field, 17.1% from the 3 point line (6-35), and 76.9% from the foul line (10-13). The Nuggets out-rebounded the Hawks 52-43. The team was down 57-36 at the half. They had a big 3rd quarter as they out-scored Atlanta 30-20. Denver is 4-7 on the road this season. Tonight is final game of a 3 game road trip and the 2nd game of a back to back. They are 1-2 in the 2nd game so far this season.   
The Toronto Raptors have dropped 3 of their last 5 games. On Friday night they were crushed at home 105-91 versus the Cavs. Power forward Amir Johnson led the team in scoring with 27 points on 11 of 15 shooting in 33 minutes. He also had 7 rebounds and 4 assists. Point guard Kyle Lowry scored 22 points on 7 of 18 shooting in 40 minutes. He also dished out 9 assists. Power forward James Johnson was the only other Raptors player that scored in double figures as he netted 11 points on 5 of 10 shooting in 28 reserve minutes. He also pulled down 6 rebounds. The team shot 40.7% from the field, 33.3% from the 3 point line (8-24), and 65% from the free throw line (13-20). The team was out-rebounded 48-40 by the Cavs. The Raptors were out-scored in 3 of the 4 quarters. Toronto is 9-3 at home this season. Tonight is the first game of a back to back.
Last season Denver and Toronto split their 2 meetings last season. After tonight the 2 teams play one more time this season, December 28th at Denver.
Prediction:
After a 9-1 start to their home schedule the Raptors have dropped their last 2 home games. I think they'll get back on the winning track at home this evening but I also think the Nuggets will keep it somewhat close (or at least closer than the line). Take the Nuggets +9.5 (1.90) (Bet365)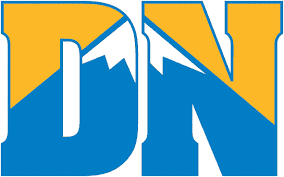 Tagged With : Toronto Raptors betting