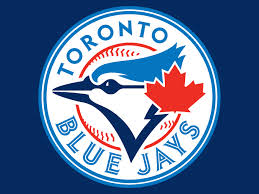 The Chicago Cubs and Toronto Blue Jays begin a 3 game series this evening.
Chicago Cubs (64-79) @ Toronto Blue Jays (73-69)
The Toronto Blue Jays are back home after losing 2 of 3 games in Boston over the weekend. The Jays were victorious yesterday 3-1. Starter R.A. Dickey got his 12th win of the season as he pitched 7 innings while allowing 1 earned run on 6 hits. Right-fielder Jose Bautista provided the offense with a 3-run homer (his 31st) in the 5th inning. The team is currently a half game behind the Yankees for 2nd place in the AL East and 5 games behind the Mariners for the 2nd wildcard spot in the AL. Their starting pitcher tonight is right-handed Marcus Stroman. Stroman has a 9-5 record with a 3.83 era and 89 strikeouts in 105.2 innings pitched. He is 2-0 in his last 2 starts. He's only allowed 3 earned runs in those 2 starts. The Chicago Cubs arrive in Toronto after suffering a 3 game sweep at home versus the Pirates over the weekend.  The Cubs were outscored 20-7 in the 3 games. Prior to the Pittsburgh series they had swept the Brewers in 3 games. The team is currently in 5th (last) place in the NL Central, 15 games behind the leading Cardinals. Their starting pitcher tonight is right-handed Jacob Turner. Turner has a 5-8 record with a 5.54 era and 63 strikeouts in 92.2 innings pitched. In his last start, September 1st at home versus the Brewers, he picked up a win pitching 6.1 innings while allowing 1 earned run on 5 hits.
Toronto is 37-31 at home this season. Chicago is 29-43 on the road this season.
The Cubs are 8-5 versus AL East opponents this season. The Blue Jays are 6-7 versus NL Central opponents this season.
Prediction: The Cubs are way too up and (mainly) down for me to think they'll get something consistent going in Toronto.
Take the Blue Jays 1.46 (Bet365)
Tagged With : Toronto Blue Jays betting