I'm now 2-2 in Raptors picks as Toronto (-11) were victorious over Orlando but only by 4, 104-100 on Tuesday. Tonight the Raptors play at home versus the Chicago Bulls.
Chicago Bulls (6-2) @ (7-1) Toronto Raptors

Probable starting line-ups:
Chicago – Point Guard – Derrick Rose  Shooting Guard – Jimmy Butler  C- Joakim Noah  Small Forward – Mike Dunleavy  Power Forward – Pau Gasol
Toronto – PG – Kyle Lowry  SG – DeMar DeRozan  C – Jonas Valanciunas  SF – Terrence Ross  PF – Amir Johnson
Stats Leaders:
Chicago – Points Per Game – Jimmy Butler 19.5  Rebounds Per Game – Pau Gasol 11.1  Assists Per Game – Derrick Rose 5.8
Toronto – PPG – DeMar DeRozan 21.9  RPG – Jonas Valanciunas 7.1  APG – Kyle Lowry 5.8
Team Scoring: (with league ranking in parentheses)
Chicago – Points For (Per Game) – 104.0 (8th)  Points Against (Per Game) – 98.4 (14th)
Toronto – PF – 107.0 (1st)  PA – 96.4 (7th)
Overview:
The Chicago Bulls had their full starting line-up intact for the first time this season on Monday and as a result they were victorious 102-91 at home versus the Pistons. After sitting out the previous 2 games point guard Derrick Rose led the team in scoring with 24 points on 9 of 20 shooting in 32 minutes. He also dished out 7 assists. Shooting guard Jimmy Butler scored 19 points on 6 of 12 shooting in 43 minutes. Power forward Pau Gasol had a double-double with 17 points and 15 rebounds. He was 8 of 17 from the field in 35 minutes. Center Joakim Noah had a double-double with 13 points and 14 rebounds. He also had 6 assists. The team shot 44.3% from the field, 35% from the 3 point line (7-20), and 85% from the free throw line (17-20). The Bulls out-rebounded the Pistons 49-46. The team took a 16 point lead in to halftime. Chicago is 4-0 on the road this season. Including tonight they play 8 of their next 9 games on the road.
The Toronto Raptors are on a 5 game winning streak and currently own the best record (7-1) in the league (tied with memphis and Houston). On Tuesday they were victorious at home 104-100 versus the Magic. Point guard led the team in scoring with 19 points on 8 of 16 shooting in 36 minutes on the floor. He also dished out 7 assists and grabbed 6 rebounds. Small forward Terrence Ross scored 17 points on 4 of 8 shooting. Shooting guard DeMar DeRozan netted 16 points on 4 of 15 shooting in 33 minutes. He was 8 of 9 from the free throw line. Backup shooting guard Louis Williams chipped in with 14 points on 5 of 8 shooting. The team shot 45.5% from the field, 42.9% from the 3 point line (9-21), and 83.3% from the free throw line (25-30). The Raptors were down 11 points going in to the 4th quarter but outscored Orlando 32-17 in the final period. The team has won by 12 or more points in 4 of their 8 games this season. Toronto is 5-0 at home this season. Tonight is the 4th game of a 7 game home stand.
Chicago and Toronto split their 4 meetings last season.
Prediction:
This should be a good match-up between 2 of the better teams in the Eastern Conference. If Derrick Rose plays (which he should because he's supposedly healthy now) he seems to play with a chip on his shoulder against the better point guards in the league, in this case being Kyle Lowry. The Raptors will give the Bulls a fight but the Bulls will grab a road win. Take the Bulls +2.5 (1.90) (Bet365)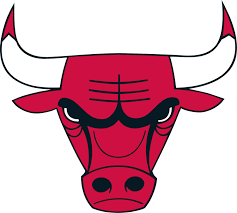 Tagged With : Toronto Raptors betting