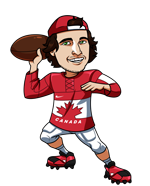 I was able to bounce back from a rough start to the season, going 3-1 with my CFL picks last week to get back to .500 on the season (4-4). My lone loss came by taking the Redblacks +10.5 against the Bombers, but the offense simply could not get anything going with Jennings at QB.
I have picks for this weeks game below. I will be using the odds from SportsInteraction.com for my CFL picks throughout the season. They are our top rated betting site for Canadians and they have actually partnered with several CFL teams. Check out our full SIA review here.
Calgary Stampeders @ Ottawa Redblacks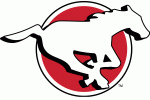 The Redblacks only managed to score 1 point in Winnipeg last week in what was an embarrassing offensive effort. Jonathan Jennings will be at QB once again with Dominique Davis still sidelined, and I'm not convinced this offense is going to start clicking all of a sudden. I do think they will put up a few points at home, but I don't think they will be able to keep up with the Stampeders.
Calgary will be looking for revenge from the week 1 game, which they dropped at home to the Redblacks. Add in the fact that Ottawa has given up 28 or more points in every game this season, with no signs of the defense tightening up, and I think this is a clear game where the Stampeders should cover in Ottawa.
Play: Stampeders -5.5
Toronto Argonauts @ Edmonton Eskimos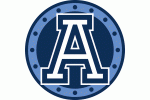 Toronto +11.5
Edmonton -11.5
The Argos were able to beat the spread as 12.5 point underdogs in Calgary last week, and I'm going to bank on them doing it again, this time in Edmonton.
I still think Calgary is a better team than Edmonton this season, and I still think that the Argonauts are being somewhat underestimated having gone 0-7 to start the year. Don't get me wrong, the Argos are not a good team, but they've also had a tough schedule and they have been improving since a very rough start.
Edmonton has beaten up on the Lions twice this year, but they're coming off a loss in Montreal, and I just think they are an average team at best, so I'll happily take double digit points with Toronto this week.
Play: Argonauts +11.5
Winnipeg Blue Bombers @ Hamilton Tiger-Cats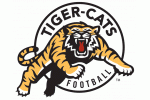 Winnipeg -1.5
Hamilton +1.5
The Ti-Cats are coming off a bye week, which should have them ready to compete hard at home against the 5-0 Blue Bombers. This is a battle between the two best teams to this point in the season, and I think the bye week will pay dividends because the Ti-Cats will use it properly knowing they have a big test coming up this weekend.
Hamilton bounced back from their loss to Montreal in week 4 with a big win over the defending champion Stampeders in week 5, so they went into the bye week feeling good about themselves, but knowing they can improve.
The Bombers are 5-0, but they've had a fairly easy schedule to this point, and they beat up on a Redblacks team playing a backup QB last week. I don't think that game is indicative of what the Ti-Cats offense will be able to do this week.
I like Hamilton to get this win at home.
Play: Ti-Cats +1.5
Saskatchewan Roughriders @ BC Lions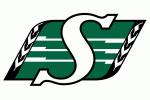 The Lions are now 1-5, and although they've had a tough schedule, I do not think this team is going to turn things around this year.
On the flip side, the Roughriders are 2-3, but I think they are an average team in this league at worst. The Roughriders beat up on the Lions 38-25 in Saskatchewan last week and I expect them to do the same on the road this Saturday.
Play: Roughriders -3
Tagged With : CFL picks