It's taken me until week 4 to get up my first CFL picks article of the season. That's one week later than last year. That said, I will once again try to get picks up for every game this CFL season from now until the Grey Cup.
I will be using the odds from SportsInteraction.com for my CFL picks throughout the season. They are our top rated betting site for Canadians. Check out our full SIA review here.
Hamilton Tiger-Cats @ Montreal Alouettes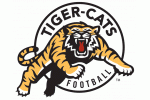 Hamilton -12.5
Montreal +12.5
This is a huge spread this early in the season, but Hamilton is absolutely rolling. They are +87 in point differential after only 3 games and have scored more than triple the points they've given up. Yes, they won a competitive game against the Roughriders in week 1 before beating up on the Argos and Alouettes to get to those differentials, but it still shows me this offense has the ability to run away with games against poor defenses.
The Alouettes were worse at home than on the road last season, especially when it came to their defense. The Alouettes will have plenty of support in their home opener this week, but I still think they get blown out by the high power offense of the Ti-Cats. Hamilton is simply on another level at the moment.
Play: Ti-Cats -12.5
Winnipeg Blue Bombers @ Ottawa Redblacks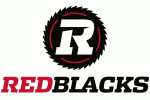 The Redblacks have looked very solid so far this year. They started off week 1 beating the defending champs on the road and then held off the Roughriders for the win in week 2. I was at the game and if it wasn't for some garbage time points that game would have been won by a wider margin as well.
The Bombers have looked good themselves beating the other two Western teams, but I'm going to side with the Redblacks. Dominique Davis took a big step forward in week 2, and I think he will continue to help this offense put up big totals this season.
Play: Redblacks -3.5
BC Lions @ Toronto Argonauts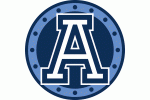 I'm still not convinced that the Argonauts are as bad as they looked in their first two games of the season. The Ti-Cats absolutely ran over them in Toronto, and then they had a tough go last week against a Roughriders team that I think is actually quite strong this year. This week they host a fellow winless team in the Lions, and they get to try to use home field advantage to get in the win column.
The Lions have been competitive against three solid West Division teams in their losses this season. That said, I still have trouble spotting an 0-3 team almost a full touchdown on the road, so I'll take the points with the Argos in this game.
Play: Argonauts +6.5
Calgary Stampeders @ Saskatchewan Roughriders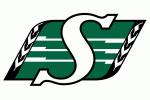 Calgary +3.5
Saskatchewan -3.5
Bo Levi Mitchell is set to get an MRI today, so it's anyone's guess if he will be out with a shoulder injury for this weeks game. Even if he plays, I think I would still favour the Roughriders in this game.
As I mentioned above, I've been impressed with Saskatchewan this season. They kept the high powered Ti-Cats to just 23 points in Hamilton in their week 1 loss, and kept it close against a solid Redblacks team in week 2, before outclassing Toronto last week.
I like Saskatchewan to get plenty of wins this season, and a big win over the Stamps here will go a long way to building the belief in this squad.
Play: Roughriders -3.5
Tagged With : CFL betting