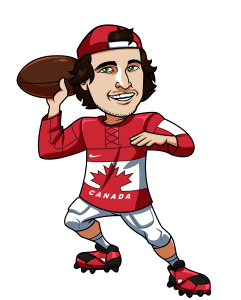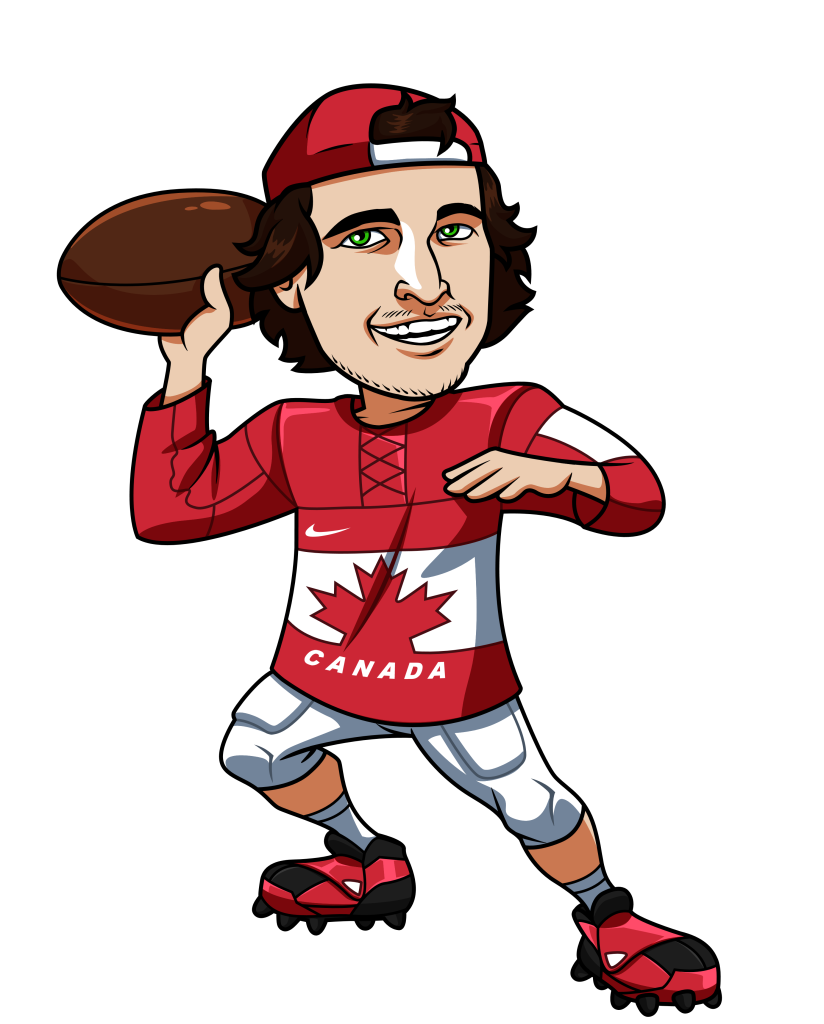 Last week I went 2-2 with my CFL picks.  The 3 point win by the Stampeders hurt me, as I was on the Tiger-Cats +2.5.  That's why the 3 point spread is such an important number in football and when I made that pick I knew that a field goal loss was a possibility.  The Stamps just keep on getting wins, but I'm still not high on them.  That break even week brings me to 23-20 on the season, which is a small profit even with the sportsbook juice.
I'm again using SportsInteraction.com this week for my CFL picks.  You can check out our Sports Interaction review here.
I'm going to hold off on hosting the contest this week because it's a strange 5 game week that kicks off tonight (Tuesday).  That just doesn't give people long enough to get their entries in.  So the contest will be back next week.
Toronto Argonauts @ Ottawa Redblacks
Ottawa 1.91
Toronto 1.91
This is a pick'em game at Sports Interaction.  The game had to be moved to TD Place in Ottawa after the Argos were forced out of Rogers Centre in case the Blue Jays had a playoff game on the date.  The Redblacks lost at home to the Argos two weeks ago and they will be looking for revenge in this game.  Ottawa had a tremendous game last Thursday beating the Alouettes 39-17 at home in an absolute clinic.  Henry Burris is having an MVP type season and I expect him to dig deep and find a way to turn this home game into a win against a well rested Argos team.
Play: Redblacks 1.91
Saskatchewan Roughriders @ Hamilton Tiger-Cats
Saskatchewan +7.5
Hamilton -7.5
The Ti-Cats played well in front of back-up QB Jeff Mathews last week in a tight loss to the Stampeders.  Another game under his belt should allow Mathews to loosen up in the pocket this week and look down field more.  The Riders were destroyed in BC last week and I think this team is just about throwing in the towel at this point in the season.
Play: Tiger-Cats -7.5
Edmonton Eskimos @ Calgary Stampeders
Edmonton +4
Calgary -4
The Eskimos won a tight battle on the road last week against Winnipeg and are looking to do the same this week against the league leading Stampeders.  Calgary and Edmonton battled to a couple of close games this year with the home team winning each one (9 & 11 point victories).  Like I said earlier in this article I'm just not high on the Stamps and I'm going to continue to fade them this week.  I think there is a great chance that the Eskimos can at least keep this game within a field goal.
Play: Eskimos +4
Winnipeg Blue Bombers @ BC Lions
Winnipeg +6.5
BC -6.5
The Bombers have lost three in a row and have only won 1 of 6 games on the road this season.  BC has not had a great season, but they've been able to win the games they're supposed to and I expect them to do just that this Saturday.  BC destroyed Saskatchewan last week and I don't think that the Bombers are much, if any, better than the Riders.  I like BC to cover in this spot.
Play: Lions -6.5
Once again, sorry that I'm not hosting a CFL spreads contest this week, but the short notice Tuesday game and the fact that there is a fifth game next Monday between Toronto & Montreal that doesn't have the spread out yet makes it difficult.  The contests will restart next week.