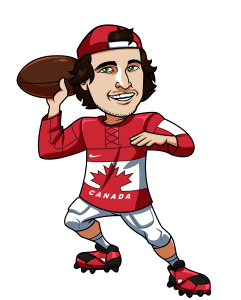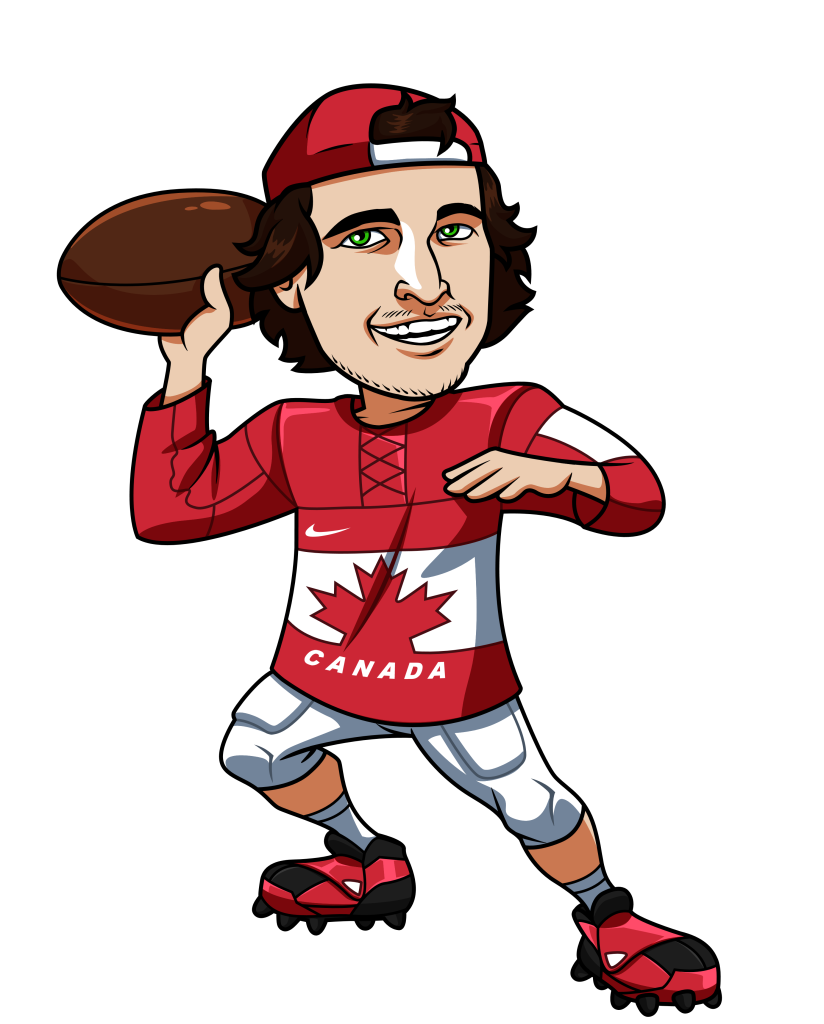 With week 14 in the books, I'm still right at .500 with my CFL picks for the season.  Last week I went 2-2, which brings my season long record to 25-25-1 through 14 weeks.  This week we are treated to another 4 CFL games, with each game becoming that much more important as we move towards the end of the season.
I'll be using SportsInteraction.com for my CFL picks all season long.  They're our top rated sportsbook and you can check out our full SIA review here.
Edmonton Eskimos @ Winnipeg Blue Bombers
Edmonton +3.5
Winnipeg -3.5
The Blue Bombers came extremely close to knocking off the league leading Stampeders on the road last week, losing by score of 36-34.  The Stamps have just been destroying teams of late, so this game really shows how far Winnipeg has come this season.  The Blue Bombers had won 7 games in a row heading into Calgary and an effort like that shows that this team is a real contender this season.
The Eskimos were able to pull out a much needed win at home against the Lions last week, but their schedule keeps pitting them against top quality teams at this crucial point in the season and I really don't see them as a big threat in Winnipeg this week.  Because of the Bombers slow start, they're only two games up on Edmonton, so this is a very important game for both teams.  Winnipeg can either extend the gap and basically ensure a playoff spot in the West, or Edmonton can close the gap.  I expect the former.
Play: Blue Bombers -3.5
Calgary Stampeders @ Hamilton Tiger-Cats
Calgary -3
Hamilton +3
The Stamps pulled out a tight 2 point win over Winnipeg last week at home and now it seems like people are questioning this teams ability.  Let's not forget that the Bombers were on a 7 game winning streak before that loss in Calgary, so they were about as legitimate of an opponent as you could ask for.  The Stamps have now won every game since their week 3 tie in Ottawa and haven't lost since week 1.
On the other side, Hamilton is coming off a road loss to the Roughriders, who are by far the weakest team in the league.  The 3 point spread doesn't seem enough in this game.
Play: Stampeders -3
Ottawa Redblacks @ BC Lions
Ottawa +5.5
BC -5.5
The Lions lost a hard fought battle in Edmonton last week and I'm expecting them to come out firing this week in an important game.  They beat Ottawa by 6 points on the road in week 10 and I don't see them having much difficulty beating that spread at home this time around.  The West has really shown they are the better division late in the season and I expect BC to continue to put up wins when playing East Division teams.
Play: Lions -5.5
Toronto Argonauts @ Montreal Alouettes
Toronto +3
Montreal -3
Montreal is 1-5 at home on the season and has now lost 4 games in a row.  Yes, the Alouettes are coming off a bye week, so they should be well prepared, but I don't think that will matter.  The Argos are fighting for their playoff lives and have much more to lose in this game than the Alouettes.  They lost in Ottawa last week and now sit on the outside of the playoff picture looking in.
I'm expecting a spirited effort by the Argos to keep their playoff hopes alive.  I would take them to win the game straight up, so the 3 points are just a bonus.
Play: Argonauts +3
Tagged With : CFL betting • CFL picks • CFL predictions • CFL Week 15