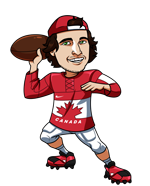 Last week was very close to being an undefeated 3-0 week with my CFL picks. The Blue Bombers beat the spread vs Saskatchewan and Calgary blew out the Eskimos, as expected. Unfortunately, the Ti-Cats didn't quite cover the 12 point spread vs the Argos, winning by 11.
With that 2-1 week, I'm now 17-13-1 with my CFL picks this season. I will be using the odds from SportsInteraction.com for my CFL picks again this week. They are our top rated betting site for Canadians and they are actually partnered with several CFL teams this season. Check out our full SIA review here.
BC Lions @ Montreal Alouettes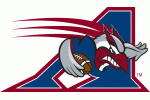 The Lions actually played fairly well in their last three games between bye weeks. Unfortunately, they have nothing to show for it, losing three tight games. The Lions are now 1-9 without a chance to make the playoffs. I think it will be very difficult for the Lions to find motivation through the holiday bye week, and I think they will come out flat.
The Alouettes, on the other hand, are 5-4 and sitting in a playoff position. Montreal has not made the playoffs in four seasons, and this team will be hungry to solidify their spot in the post season. I think Montreal comes out and gets this win by a significant margin to maintain their lead over the Redblacks.
Play: Alouettes -7
Toronto Argonauts @ Ottawa Redblacks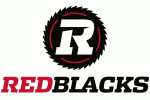 This is a must-win game for the Redblacks. They've lost 3 games in a row and are having a lot of trouble scoring points. They are coming off a bye week though and if they are going to turn their season around it starts with a win this weekend against the Argos.
I think Ottawa will be able to fine-tune their offense in their bye week and put up points against the Argos who have allowed by far the most points in the league this season.
Ottawa is a team that has made the Grey Cup Finals in three of the last four teams. I expected the Redblacks to dig deep and find a way to get this win and make a run towards the post season in the second half of the season.
Play: Redblacks -5
Saskatchewan Roughriders @ Winnipeg Blue Bombers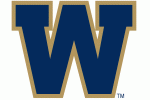 Saskatchewan +1
Winnipeg -1
Blue Bombers backup QB, Chris Streveler, made some progress last week, and I expect him to take another step forward at home this week against the same defense he faced last week. The Bombers will still pick up most of their yards on the ground, but Streveler as a dual-threat should open up passing lanes and I think he will a solid game.
Simply put, the Bombers are a top team in this league. Even with their injuries, I still think they will get the job done vs the Riders this week.
The Bombers have more ways to win and heading home I think they will get revenge for the tight loss in Saskatchewan last week.
Play: Blue Bombers -1
Calgary Stampeders @ Edmonton Eskimos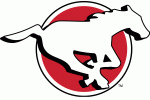 If you've followed my picks this year, you will know I'm high on the Stampeders and low on the Eskimos. That doesn't change this week. I think the Stampeders will go into Edmonton and get the win.
Calgary beat up on Edmonton this past Monday, keeping Edmonton out of the end zone, while only allowing 3 field goals. I think the Stampeders defense will continue to have their way with the Eskimos and the return of Bo Levi Mitchell takes this Stampeders offense back to an elite level.
Play: Stampeders +1
Tagged With : CFL betting