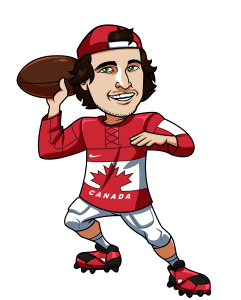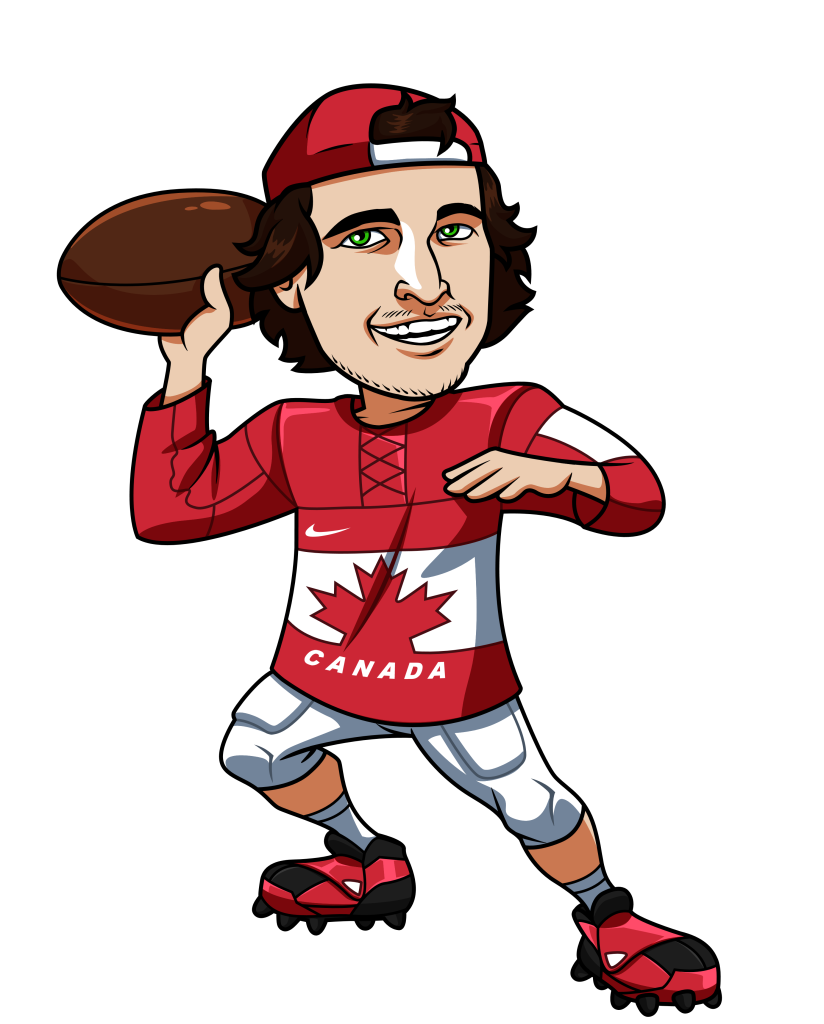 In week 10 I went 1-3 against the spread, which brings my season record down to just 15-12 since week 4.  I'm still in the black, but I need a good week to keep up my confidence in regards to the CFL.
This week I'm once again using SportsInteraction.com to place my bets, so the spreads below will be from SIA.  You can see a full review of Sports Interaction here, if you're considering getting an account.
BC Lions vs Montreal Alouettes
BC +5.5
Montreal -5.5
The Lions and Alouettes are trending in opposite directions, with the Lions having lost their last two games, while the Alouettes have put two wins together to get back into the race in the East.  BC lost at home to the Alouettes in their last game, but they're coming off a bye week, which has given them a lot of time to prepare for this rematch.  Montreal, on the other hand, just squeaked out a huge victory on the road in Hamilton, which definitely will have been a huge emotional win for them, seeing as they were almost 10 point dogs heading into that game.
The fact that the Lions have had two weeks to prepare for this game, and the fact that we may see a let down performance out of the Alouettes leads me to want to take the points in this one, even though Montreal is showing they may be the real deal this year.
Play: Lions +5.5
Winnipeg Blue Bombers vs Saskatchewan Roughriders
Winnipeg +4
Saskatchewan -4
The Roughriders have still not won a game all season, but they are decent size favourites in this one against the Bombers.  Yes, the Bombers have lost 3 in a row and have a point differnecial of -105, which is much worse than the Riders -76, but the fact remains that the Roughriders have not found a way to win all season.  Is that really going to change this week?  Even if they do find a way to win, will it somehow be by more than a field goal.  I have no faith in the Roughriders after their 0-9 start.  They've had ample opportunities to get wins in close games, but haven't gotten the job done.  I don't think anything will change in week 11.
Play: Blue Bombers +4
Toronto Argonauts vs Hamilton Tiger Cats
Toronto +7.5
Hamilton -7.5
This is a very interesting match up.  Both teams are coming off of losses and they are currently tied atop the tough Eastern Conference.  The fact remains though that this was Hamilton's only blip in a span of 6 games that saw them put up 30+ points every game except last week.  I expect their offense to get humming again at home this week and it will be very tough for the Argos to keep up.   Toronto is only a .500 road team this season and even with last weeks loss I still think Hamilton is the team to beat at this point in the season.
Play: Tiger-Cats -7.5
Edmonton Eskimos vs Calgary Stampeders
Edmonton +5
Calgary -5
Calgary has now won 4 games in a row, thanks to their shellacking of the Blue Bombers last week.  They're also 5-0 at home, which is definitely a feat at this point in the season.  The problem with the Stampeders though is they haven't been winning many games convincingly this season.  That said, they did win 2 of their last 3 games by blow outs, but those were the only decisive wins this season.
The Eskimos are still widely considered the top team in the West, but this game will definitely show us where the two teams stand relative to one another.  I might give Calgary a slight edge because they are at home, but I think this game is going to be tight.  Because of this I'm leaning towards Edmonton plus the points, but I do think it's a pretty fair spread.
Play: Eskimos +5
Click here to place your bets at SportsInteraction.com.
Tagged With : BC Lions • Calgary Stampeders • CFL Week 11 • Edmonton Eskimos • Hamilton Tiger-Cats • Montreal Alouettes • Saskatchewan Roughriders • Toronto Argonauts • Winnipeg Blue Bombers