Lebron James stole the show in Game 5 last night, willing the Cavs to a 3-2 win on the back of his 38 points.  With Kevin Love out and Kyrie Irving playing injured, it really has come down to Lebron James taking over in the last two games.  I would have thought the Bulls would have the answer for James with the offense having to obviously go through him, but that has not been the case.  Yes, they've been able to force James into taking more difficult shots than he may prefer if he had his co-stars, but he has more than risen to the challenge and it looks like he may be able to get this team to the Finals purely on his back.
Game 6 is back in Chicago and it's a must win for D Rose and company.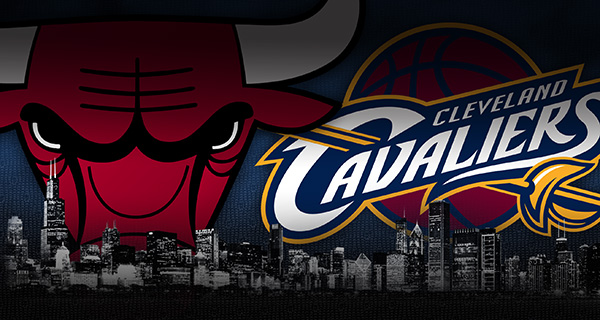 Cleveland Cavaliers @ Chicago Bulls Game 6 Free Pick
Here are the odds from this game from Bet365.com.
Spread
Cavs (+2) 1.91
Bulls (-2) 1.91
Moneyline
The Bulls at home are the small favourites in this game and rightfully so.  The Bulls posted a strong 27-14 home record in the regular season, while the Cavs struggle on the road going 22-19.
You also have to expect the Bulls to have a gameplan to neutralize Lebron in this game.  With Love out, I thought that the Bulls would have a great chance in this series and then with Irving injured I thought they should be considered the favourites.  That hasn't panned out the last couple games.  Even Kyrie Irving played well on Tuesday night scoring 25 points on 9-16 shooting.  He was limping at points, but it didn't seem to be affecting his game.
That said the Bulls need to give the ball to Butler and Rose and let them attack Irving early and often from the outside.  If he truly is injured it should show up in his defense (as was the case earlier in the series).  This did seem to be the Bulls plan in game 5, but Rose went just 7-24 from the field, which just isn't going to cut it.
I think the offensive strategy is good if they can somehow get Rose better looks and he can knock down his shots.  On the defense they need to adapt to an offense that is almost purely going through Lebron James.
I think the Bulls can adjust enough to get the win at home.  They really should have won game 4 with the missed timeout infraction, but that's in the past and this team needs to win at home to send this series back to Cleveland.  Once the series is at game 7 anything can happen.
Play: Bulls (-2) 1.91 @ Bet365.com
Tagged With : Chicago Bulls • Cleveland Cavaliers