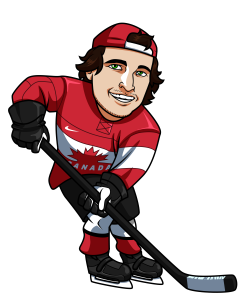 The Blackhawks and Wild are back on the ice tonight in game 4 of their series. In game 3 the Wild were able to get back into the series with a solid 4-0 victory. Bryzgalov was in net for the shutout and I for one am happy for him because I don't think he's really been playing that poorly these playoffs, but he had yet to get a win.  Check out this awesome video of the Wild's win in slow motion courtesy of the NHL youtube channel.  I think it's a really cool video that shows just how skilled the Wild's goals were.
Anyways, on to tonight's game.
Game 4 Odds – Wild vs Blackhawks
Here are the odds to win game 4 of the series:
The Blackhawks are still favourites in this one in Minnesota even after not being able to generate any offense last game.  I agree with these odds and am actually still going to be taking the Blackhawks tonight as favourites.
My Pick: Blackhawks To Win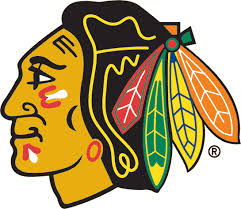 I like the Blackhawks to win the next two games and finish this series off at home in 5.  The Blackhawks have such a deep team with so many offensive weapons that there is no way they get held off the scoresheet again tonight.  Quenneville has shaken up the lines a bit moving the big guns of Toews and Kane to two different lines and then Hossa and Sharp to the third.  That's quite the spread of offense, which will force the Wild to choose which players Suter will be trying to shut down.  In any case there will be at least some favourable match ups for the Blackhawks in this game in Minnesota.
The Wild's young guns of Granlund, Niederreiter and Coyle have been contributing fairly well so far this playoffs and if the Wild are going to have a shot of beating the Blackhawks these guys need to continue to perform.  The Wild also need Mikko Koivu to pick up his game a bit and become the best player on the ice like he often is even without the offensive gifts of some other superstars in the league.
I still like the Blackhawks to take this game though.  They just have better high end players and more depth with great experience from last years run.
Tagged With : Chicago Blackhawks • Minnesota Wild • NHL Playoffs betting