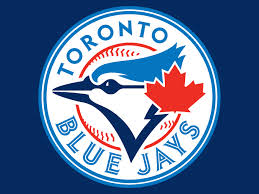 The Baltimore Orioles and Toronto Blue Jays begin a 3 game series (to end the regular season) this evening.
  Baltimore Orioles (95-64) @ Toronto Blue Jays (81-78)
The Toronto Blue Jays were defeated 7-5 versus Seattle yesterday. Despite the loss the Blue Jays won 3 of 4 games in the series. They outscored the Mariners in the series 30-13. Reliever Aaron Loup got pegged with the loss yesterday as he lasted 0.2 of an inning while giving up 1 earned run on 1 hit. The Jays rested outfielder Jose Bautista and shortstop Jose Reyes yesterday. The team has been eliminated from postseason contention. They are currently in 3rd place in the AL East, 14 games behind the division-winning Orioles. Their starting pitcher tonight is right-handed Drew Hutchison. Hutchison has a 10-13 record with a 4.51 era and 176 strikeouts in 179.2 innings pitched. He has lost his last 2 starts while giving up a total of 8 earned runs on 10 hits (combined in the 2 games). The Baltimore Orioles suffered a 6-5 loss at the Yankees yesterday. The defeat ended their brief 2 game winning streak. Reliever Evan Meek got saddled with the loss as he gave up the game-winning single in Derek Jeter's final game at Yankee Stadium in the bottom of the 9th inning. This was after the O's had scored 3 runs in the top of the 9th. Their starting pitcher tonight is right-handed Chris Tillman. Tillman has a 13-5 record with a 3.26 era and 145 strikeouts in 201.1 innings pitched. He has 2 wins (and a no-decision) in his last 3 starts. He's only allowed 9 earned runs in his last 7 starts. 
Toronto is 44-34 at home this season. Baltimore is 45-33 on the road this season.
The Orioles are 10-6 versus the Blue Jays this season.
Prediction: The Blue Jays are now playing solid ball when it doesn't matter. They just won 3 of 4 in a series that was meaningless for them and I can see them doing that again tonight.
Take the Blue Jays 1.91 (Bet365)
Tagged With : Toronto Blue Jays betting