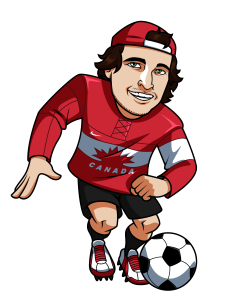 Argentina and Switzerland are the first match of the day on Tuesday and I think it will be a closer match than most people are expecting.  Argentina did come through their group stage with 3 wins, but each of these wins were by only a goal and they gave up 3 goals in these games.  The group was also one of the weaker ones in the tournament with Nigeria, Bosnia and Herzegovina, and Iran their opponents.
Switzerland did have their unsightly 5-2 loss to France in their second game, but they also came from a goal down to defeat Ecuador in game 1 and then did what they had to in a 3-0 win over Honduras to advance to the knockout round.
Argentina vs Switzerland Odds
Here are the odds for regulation time, followed by the odds to advance.  I've included the best odds from the three top Canadian oriented sportsbooks we promote here.
To Advance:
Argentina 1.22 (Bet365)
Switzerland 4.33 (Bet365)
My Pick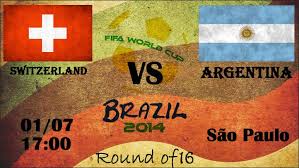 I think Argentina will win this game the majority of the time, but I also think that Switzerland does have a legitimate shot to knock off the favoured South Americans.  At odds of 7.50 I think the smart money is on the Swiss to win this game in regulation.
Switzerland has shown the ability to score in this tournament.  They have scored 7 goals in the three games, which is tied for 3rd in the tournament after only the Dutch and Colombia.  This ability to score should be of some concern to Argentina who have already given up 3 goals in this tournament to subpar teams.  They looked somewhat disorganized at the back in their game against Nigeria, where the African nation was able to tie up the game on two different occasions.
The Swiss conceded 6 goals, but 5 of these were against France and they were forced to employ a much more offensive style once they found themselves down 2-0 by the 18th minute.  This resulted in 3 more goals against in the match.  I don't expect Argentina to be able to score this easily against the Swiss.
Simply put the Swiss are paying out a good amount for their chances to win the game in my opinion.  If you don't feel comfortable betting on them to win the game in regulation, then betting on them to advance is another good option.
My Play: Switzerland to win in regulation 7.50 @ Bet365.com.

Tagged With : Argentina • Switzerland • World Cup betting