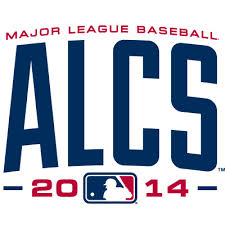 This afternoon is game 4 of the Best of 7 American League Championship Series between the Baltimore Orioles and the Kansas City Royals.
  Baltimore Orioles @ Kansas City Roayls – Game 4 – Royals lead 3-0

Game 3 summary: The Kansas City Royals are one win away from advancing to the 2014 World Series. They go for the sweep today at home versus the Baltimore Orioles. Last night the Royals were victorious 2-1. Kansas City reliever Jason Frasor picked up the game win in game 3 as he pitched 1 inning while not allowing an earned run nor a hit. Closer Greg Holland notched his 5th save of the postseason. Starter Jeremy Guthrie pitched 5 innings as he gave up 1 earned run on 3 hits. He struck out 2 and walked 2 batters. Frasor, Kelvin Herrera, Wade Davis, and Holland combined to pitched 4 innings of no-hit ball. Designated hitter Billy Butler's sacrifice fly in the 6th inning drove in the go-ahead run for the Royals. Butler finished 0 for 1 with an rbi and a walk. Outfielder Lorenzo Cain was 2 of 4 with a run scored. 1st baseman Eric Hosmer was 2 for 3. Hot-hitting 3rd baseman Mike Moustakas was 0 for 3 for the game. Orioles starter Wei-Yin Chen got saddled with the loss as he pitched 5.1 innings while allowing 2 earned runs on 7 hits. Chen struck out 4 and walked 1 batter. Reliever Kevin Gausman pitched 2.2 innings and didn't allow an earned run nor a hit. Shortstop J.J. Hardy was 1 for 3 with a run batted in. 1st baseman Steve Pearce was 1 for 4 with a run scored. 3rd baseman Ryan Flaherty was 0 for 1 with 2 walks. Regular season AL MVP candidate Nelson Cruz finished 0 for 4 on the night.
Today's starting pitchers: Right-handed Miguel Gonzalez (1st start of this postseason) for the Orioles and left Jason Vargas (0-0 with a 3.00 era in 1 start this postseason) for the Royals. During the regular season Gonzalez had a 10-9 record with a 3.23 era and 111 strikeouts in 159 innings pitched. He was 4-2 in his last 6 starts. Vargas started game 1 of the ALDS at the Angels and pitched 6 innings while allowing 2 earned runs on 3 hits. He struck out 2 and walked 1 batter.
Series stat: The Royals have hit 4 home runs while the Orioles have only hit 1 home run in the first 3 games of this series.

Prediction: I hope the fans in KC have their brooms out because I see the Royals postseason magic show continuing today as they march in to the World Series for the first time since 1985.
Take the Royals 1.84 (Bet365)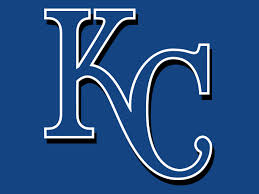 Tagged With : ALCS betting