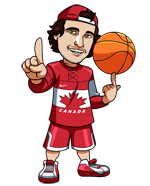 The Final Four for the 2019 NCAA Tournament is set. Virginia is the only #1 seed remaining, and they will be taking on the #5 seeded Auburn Tigers who are riding a 12 game winning streak dating back to their SEC Tournament win. The other semi-final features Texas Tech who has been playing ridiculous defense, against Michigan State who also have a long 9 game winning streak going thanks to their Big 10 tourney win.
Below I will look at the odds for both match-ups and give my picks. I'm taking the odds from SportsInteraction.com, our top rated betting site for Canadians.
Virginia (#1) vs Auburn (#5)
Spread
Auburn +5
Virginia -5
Money Line
Auburn 3.05
Virginia 1.39
Auburn has been the team that has impressed me the most this tournament, by far. They pulled out a tight game against New Mexico State, but then ripped through both Kansas and North Carolina, each of which had great seasons. Against Kentucky in the Elite Eight, Jared Harper stepped up in a huge way scoring 26 points and leading Auburn to a big OT win over their SEC rivals.
There is no doubt that Auburn will once again miss Chuma Okeke in the Final Four, but I think Auburn's other big men will once again be able to step up and contribute. Harper and Bryce Brown are playing so well right now, that just getting some rebounds and allowing them to get to the basket and shoot threes should keep Auburn's offense clicking.
Virginia is the only #1 seed left in the tournament and they are lucky to be here, needing a crazy last second play to force overtime vs Purdue in the Elite Eight. They also had a very tough time with Oregon in the Sweet Sixteen.
Don't get me wrong, Virginia is playing good basketball, but I just feel like they are one misstep away from being out of this tournament. I'm not convinced that Virginia's elite scorers are going to be able to match Auburn's if they continue to stay hot.
At these odds, I think the smart money has to be on Auburn to pull off the upset and increase their winning streak to 13 straight games.
Play: Auburn 3.05 @ SportsInteraction.com
Michigan State (#2) vs Texas Tech (#3)
Spread
Texas Tech +2.5
Michigan State -2.5
Money Line
Texas Tech 2.35
Michigan State 1.63
Michigan State was able to hit a late three and slay the giants vs Duke in the Elite Eight, but it really didn't look like Duke was going to be able to hang on and win this tourney after such close calls against both UCF and Virginia Tech.
I've been impressed with Michigan State, but I've been more impressed with Texas Tech. They've really shut down and torn through some very tough teams in Buffalo, Michigan and most recently Gonzaga. Texas Tech is healthy and their defense is clicking. If they can slow down Cassius Winston in this game, I expect them to get the win.
Michigan State has been very impressive as well. I don't think Minnesota or LSU were of the same caliber as the teams Texas Tech has beaten, but the Spartans did what they were supposed to and blew both of those teams out.
Winston has really been unbelievable in this tournament, but I think Culver is going to be able to match him offensively, and then I'm going to side with the team defense and depth of Texas Tech to push them over the top and into the NCAA Tournament Finals.
Play: Texas Tech 2.35 @ SportsInteraction.com