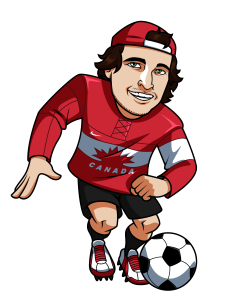 The Women's World Cup is in Canada this year and as a country we need to get excited about this.  With all of the negative publicity Sepp Blatter and FIFA have been receiving lately, the Women's World Cup has somewhat taken a back seat in the soccer world, but that's about to all change when the tournament gets underway tomorrow in Edmonton.  Canada kicks off the festivities with an opening day match against China.  The Canadian are favourites in this match and hopefully they get off to a solid start.
The World Cup matches will be played between 6 stadiums across Canada.  Edmonton, Vancouver, Winnipeg, Ottawa, Montreal and Moncton will all be hosting matches, with the Finals being head at BC Place Stadium on July 5th.  You may notice that Toronto, arguably the biggest soccer town in Canada, will not be hosting any matches.  That's because the tournament coincides with the city getting prepared for the 2015 Pan Am games.  I for one will be going to a few matches here in Ottawa and I urge everyone capable to attend some matches and support the tournament.  We broke attendance records with the U20 World Cup back in 2007 and if we continue to show our support for International Soccer, who knows…..maybe we could host the Men's World Cup at some point in the future!
I'll be completely honest.  I do not follow Women's Soccer except during the Olympics or the World Cup, so I'm not going to be offering any predictions or advice in this post.  Instead I'll just be showing you the different bets that are available to be made on the Women's World Cup and some associated odds.  You will have to do your own research to figure out who to bet on.  I'll probably just be backing the Canadians throughout the tourney.
World Cup Winner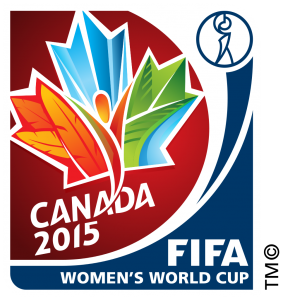 The most obvious bet you can make is which team will win the tournament outright.  Here are the odds from Bet365:
USA 4.00
Germany 4.00
France 6.00
Japan 9.00
Brazil 10.00
Canada 13.00
Sweden 17.00
England 21.00
Norway 34.00
Australia 51.00
China 67.00
Spain 67.00
Holland 81.00
South Korea 81.00
There are the countries with 80/1 or better chances of winning the tournament.  In all reality it will almost definitely be one of the countries with 20/1 or better odds.  I actually kind of like Canada at 12/1.  They've shown they can beat the Americans in the past and the home field advantage may play a factor in this tournament.

Group Betting
You can also wager on which team will win each group.  Like in the Men's World Cup, the group stage consists of each team playing 3 others one time.  The team with the most points at the end of those three games wins the group.  There are also many tie breakers that you should look into before placing a wager.
Here are the odds for each group:
Group A
Canada 1.40
China 7.00
Holland 7.00
New Zealand 11.00
Group B
Germany 1.12
Norway 6.00
Ivory Coast 101.00
Thailand 501.00
Group C
Japan 1.14
Switzerland 6.00
Cameroon 34.00
Ecuador 51.00
Group D
USA 1.28
Sweden 4.50
Australia 15.00
Nigeria 41.00
Group E
Brazil 1.28
Spain 5.50
South Korea 8.00
Costa Rica 126.00
Group F
France 1.44
England 3.50
Mexico 15.00
Colombia 21.00
I enjoy betting on group winners because it gives you the opportunity to follow a team through the group stage even if you realize they don't really have a great chance of winning the entire tournament.  I also find there are a lot more sharp betting opportunities in the group stages.
Match Betting
On top of those two futures betting options I just touched on, you can of course also bet on each individual match.  The regular soccer betting options are available on each match including betting on the Full Time Results (1X2), over/under on goals in the game, asian handicap spread bets and much more.
I'll probably be placing bets mostly on the Canadian games or the games in Ottawa that I watch live, just to have some skin in the game, while realizing that it will be difficult for me to feel confident about making a profit because I haven't followed Women's soccer over the past few years.  It's going to be exciting none the less and I'm excited that I will be able to attend a few games and be part of the biggest event in Women's Soccer that will only be in Canada perhaps once every 50 years!
Click here to visit Bet365.com and place your bets….
Tagged With : Canada • FIFA • Soccer • Women's World Cup