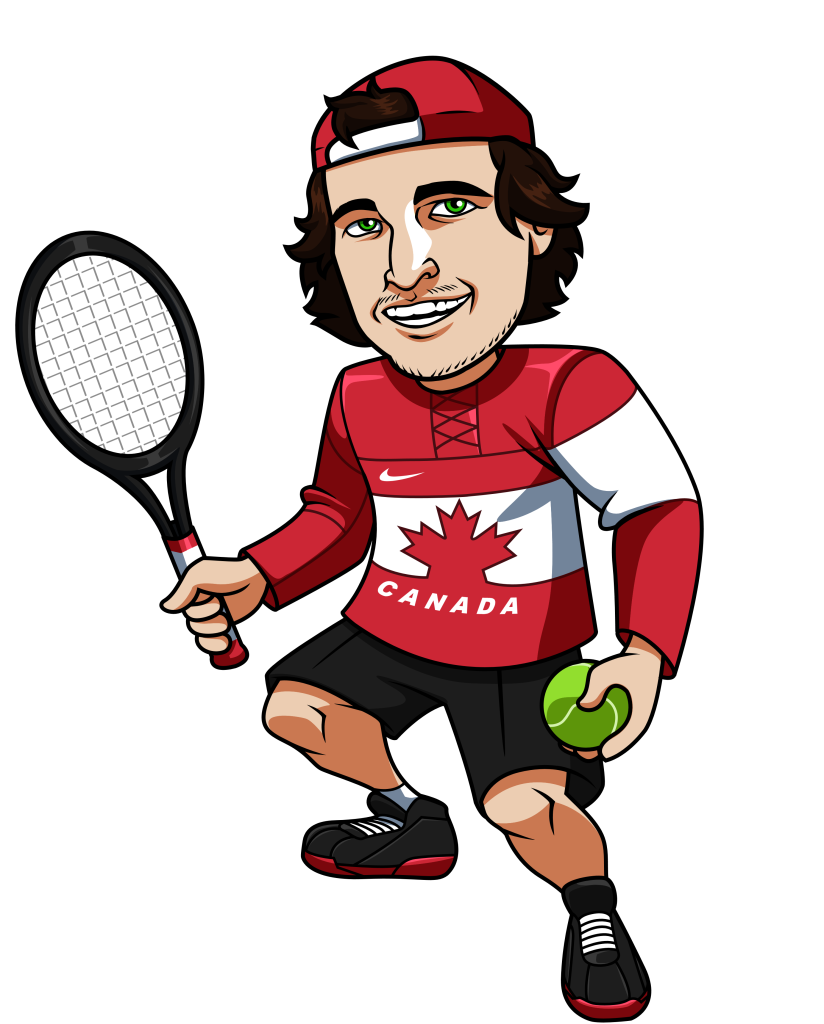 I'm a little bit late with this post because Wimbledon is well underway with the entire first round in the books for the Men's Singles and all but two matches of the first round completed on the Women's side.  That said, there hasn't been that many upsets just yet.  Djokovic, Federer, Murray, Nadal and the other top seeds are through in the Men's tournament, while in the Women's tourney we've really only lost Simona Halep as a tournament favourite.  So the odds haven't changed too much before I got a chance to take a look.
Men's Singles
I'm using Bet365.com to look at the odds today.  Some matches just finished up so not every sportsbook has updated their odds, but Bet365 is always on the ball.
Novak Djokovic 2.20
Andy Murray 3.50
Roger Federer 7.50
Stan Wawrinka 15.00
Rafa Nadal 19.00
Milos Raonic 34.00
Grigor Dimitrov 34.00
Tomas Berdych 41.00
Kei Nishikori 41.00
Jo-Wilfried Tsonga 51.00
Marin Cilic 51.00
There are the players with 50/1 or better odds of winning the tournament.  First off, let's start with the Canadian, Milos Raonic.  He has a pretty good draw to make the quarterfinals, where he will likely play Wawrinka.  I think he actually has a decent chance of beating Wawrinka as well, but then it would set up a semi-final match with Djokovic.  I don't see him having any real chance of beating Djokovic.  Raonic will get far on his serve and beat the players he's supposed to beat.  But when he gets up to that next level against the top players in the game he has shown that he doesn't quite have all the tools.
My two favourite picks from above are Djokovic at 2.20 and Wawrinka at 15.00.  The two players who competed in the French Open Finals.  Djokovic is the best player in the world and he is very consistent.  It will always take a world-class effort to beat him.  Wawrinka has that ability.  He isn't as consistent as Djokovic, but when he finds his game he can beat anyone, as he showed at the French Open.  These two could meet in the semi-finals and I see the winner of that match winning the tournament.
Play: Djokovic 2.20 & Wawrinka 15.00 @ Bet365.com
Women's Singles
Serena Williams 2.50
Petra Kvitova 4.00
Maria Sharapova 11.00
Angelique Kerber 17.00
Sabine Lisicki 19.00
Victoria Azarenka 19.00
There are the girls with 18/1 or better odds of winning the tournament.  I'm surprised that Serena is a smaller favourite in the Women's tournament than Djokovic is in the Men's.  Serean has won the last 3 Grand Slam events on tour dating back to last years US Open and has a chance of getting the calendar Grand Slam here at Wimbledon.  She is just on another level of the other ladies, even 13 years after winning her first Wimbledon title.
The issue with Serena is her health.  She seems to be quite susceptible to getting sick, but she was able to play through some illness at the French Open and I have no reason to believe she wouldn't be able to do the same in London.  This is a very easy pick for me.
Play: Serena Williams 2.50 @ Bet365.com
Those are my tournament winner picks, but check back throughout the tournament (especially in the later rounds) for individual match plays.
Tagged With : Djokovic • Serena Williams • Tennis Betting • Wimbledon betting