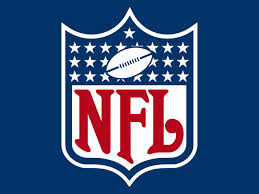 Week 2 of the NFL preseason is now behind us.  That means there is just a couple more preseason games before the real action gets started at the beginning of  September.  NFL talk is starting to heat up with critics analyzing each teams chances of competing for the Super Bowl this season.
The NFL is quite a bit different than the top pro leagues in other sports such as the NHL or NBA in the fact that teams often change dramatically from year to year and it's not completely uncommon for a horrible team from a season ago to suddenly emerge as a contender.  A great example of this is the NFC West Division as a whole.  Just a few years ago this was by far the worst division in the league and the laughing stock of the NFL.  Seattle won the division in 2010 with a 7-9 record and 4 of those wins came inside the division.  Fast forward to last year (just 3 years later) and Seattle and San Francisco are widely considered the best teams in the NFC and maybe the entire league.  Arizona is a winning team at 10-6 and the Rams are a very respectable 7-9 with a divisional record of 1-5.  The NFL landscape can change overnight and this makes predicting each year that much more interesting and difficult.
2015 Super Bowl Odds
Here are the odds for the 2015 Super Bowl.  I've included the best odds for each team from our 3 recommended sportsbooks for Canadian bettors.  Futures odds can vary dramatically between sportsbooks so it's always smart to compare odds to get the best bang for your buck.
Denver Broncos 7.50 (Bet365)
San Francisco 49ers 8.50 (Bodog)
Seattle Seahawks 8.50 (Bodog)
New England Patriots 10.00 (SIA)
Green Bay Packers 13.00 (Bet365)
New Orleans Saints 15.00 (Bet365)
Indianapolis Colts 23.00 (Bet365)
Philadelphia Eagles 26.00 (Bodog)
Chicago Bears 34.00 (Bet365)
Pittsburgh Steelers 34.00 (Bet365)
Atlanta Falcons 41.00 (Bodog)
Arizona Cardinals 41.00 (Bodog)
Baltimore Ravens 41.00 (Bodog)
Cincinnati Bengals 41.00 (Bodog)
Detroit Lions 41.00 (Be365)
New York Giants 41.00 (Bet365)
San Diego Chargers 41.00 (Bodog)
Carolina Panthers 51.00 (Bodog)
Dallas Cowboys 51.00 (Bodog)
KC Chiefs 51.00 (Bodog)
St. Louis Rams 51.00 (Bodog)
There are all of the teams with a 50/1 or better shot at winning the Super Bowl according to the oddsmakers.  Just the sheer number of teams (21 teams) with 50/1 odds or better shows just how volatile the NFL is from season to season.  There are very few teams being given no shot at all.  In fact by looking at the odds the Jaguars and the Raiders are really the only 2 teams that are basically being counted out before the season begins.  Every other team is being given at least a 1% chance at winning the Super Bowl.  This is one reason why it's so fun being an NFL fan from season to season.  Truly anything can happen and things can change very quickly with each game being so meaningful throughout the year.
My Pick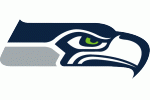 I like the Seahawks to repeat as Super Bowl Champions at odds of 8.50.  Bodog was the only sportsbook out of the 3 to not have the Seahawks as the Super Bowl favourite, which I think shows that there is a bit of value betting them at 8.50 at Bodog.eu.  The Seahawks didn't do a lot this offseason, but they did well to keep the majority of their key pieces.  They kept Earl Thomas, Richard Sharman and Michael Bennett, which were all big parts of the Seahawks amazing defense last season.  Pete Carrol will be back as coach and I personally am a big fan of Russell Wilson.  He's a proven winner and I don't expect him to take a step backwards after winning the Super Bowl last season.  The one problem with the Seahawks is that they are in the toughest division in football.  They will have to perform very well out of division because they will likely drop some games against the 49ers, Cardinals or Rams.
At odds of 8.50 though the Seahawks are my favourite bet.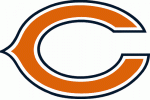 My slightly more darkhorse pick is the Chicago Bears at odds of 34.00 at Bet365.com.  A full season from Jay Cutler would do a lot towards putting the Bears into the post season.  Bodog has the Bears with odds of 15.00, so they are currently paying out half of what Bet365 is on the same bet.  I'm expecting the NFC North to be quite competitive this season, but I'm looking for the Bears to either win the division or slip in to a wild card spot behind the Packers in that division.  Then in the playoffs I like their chances with a solid defense and Cutler, Brandon Marshall and Matt Forte leading the offense.
Be sure to bet the Bears at Bet365.com with odds of 34.00.

Check back often throughout the season to find our weekly NFL picks.
Tagged With : 2015 Super Bowl • NFL betting • Super Bowl betting