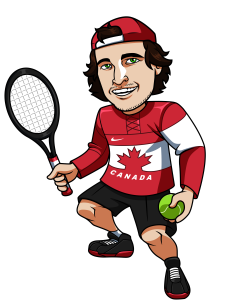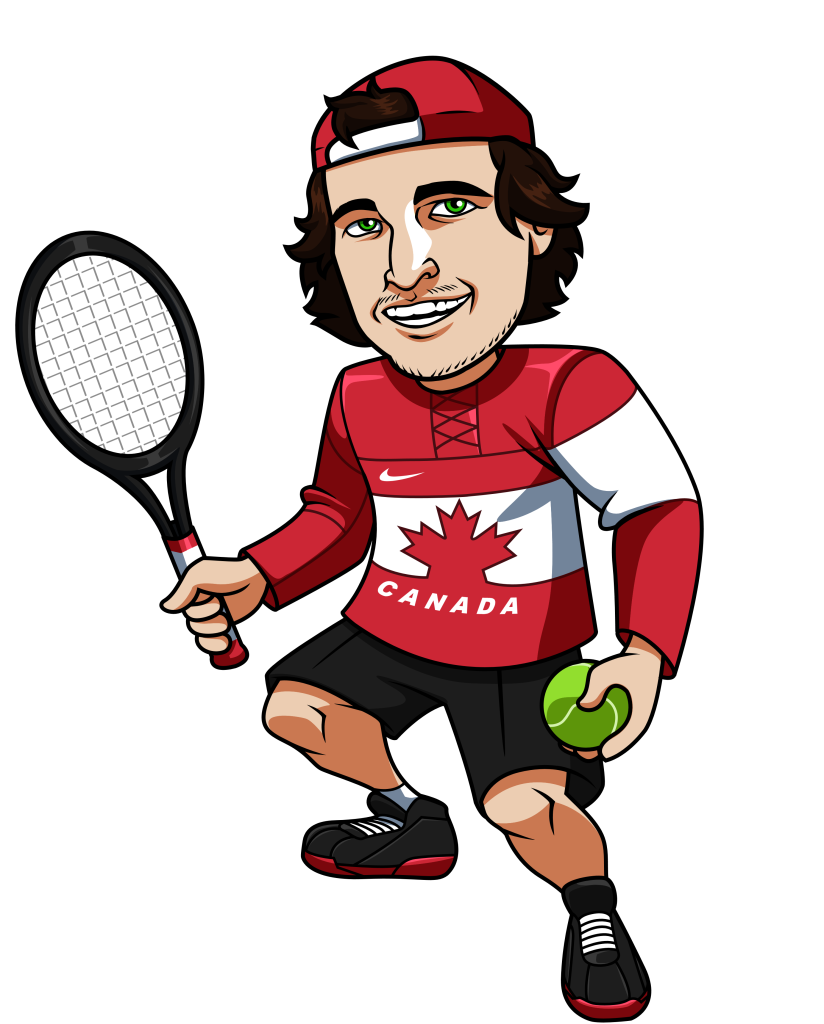 Like most tennis fans, I sat down and watched the entire Djokovic vs Nadal match today.  The first set was as exciting as they come with Djokovic storming to a 4-0 lead before losing the next four games as Nadal found his rhythm.  But like he's done all year Djokovic was able to find his groove again and ended up pulling out the first set 7-5.  From there it was all Djokovic as he cruised to win in straight sets and we were able to witness what may be a pivotal match in the careers of both men.
Djokovic now finds himself against Andy Murray in the semi-finals, after Murray easily dispatched Ferrer.
In the other semi-final it's Stan Wawrinka vs Jo-Wilfried Tsonga.
If Djokovic is able to win this tournament and complete the career Grand Slam nobody can say he didn't go through the top players to do so.
Let's look at these matches….
Stan Wawrinka vs Jo-Wilfried Tsonga
Tsonga 2.75
Wawrinka 1.44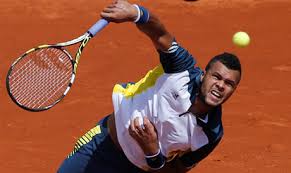 Wawrinka dispatched Federer in three straight sets on Tuesday and he looks like he's on top of his game at the moment.  When he plays like he can Wawrinka can beat anyone in the world.  Tsonga is much the same.  While he struggles with consistency at times he has the ability to beat the big names, like he showed by beating Nishikori in the quarterfinals.
If they both bring their A-games I give the edge to Wawrinka by a slight margin, but you have to factor in the affect of the crowd in this match.  Tsonga has not had a great season to this point, but it hasn't mattered at Roland Garros with wins over both #4 Tomas Berdych and #5 Kei Nishikori.  Tsonga is riding the home crowd and I actually think he will be able to do it again against Stan.
Wawrinka is a player who sometimes can crumble if things don't go his way and playing a home town favourite in the semi-finals could be difficult if he gets behind.  That said, Federer had much more support than him in the quarters, but Stan was able to lead from the outset, which definitely helps.
Also, these two don't have each others number.  Stan won the last two matches, but Tsonga got a set off him in both and the french-men won the two before that.  In fact, the pair met at Roland Garros in both 2011 & 2012, with both matches going to 5 sets and the two splitting the wins.
Here's a crazy stat.  These two have played 6 times and every match has gone to a deciding set!  This is going to be a long match and I think that benefits Tsonga who can gain energy from the crowd.
Just based on the odds I think there is value going with Tsonga in this match.
Play: Tsonga 2.75 @ Bet365.com
Novak Djokovic vs Andy Murray
Novak Djokovic 1.22
Andy Murray 4.33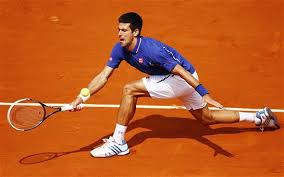 Murray is playing some of the best tennis of his life so we can't just cast him aside in this match.  He's on a 15 match win streak and is 26-2 in his last 28.  The only problem is those two losses have both been to Novak Djokovic.  It's without a doubt that these are the two best tennis players on the planet at this moment in time.
Even though Murray has been playing so well, Djokovic has been better.  He's now on a 27 match winning streak and he just doesn't seem like he remembers how to lose.  He also has beaten Murray in their last 8 meetings dating back to Wimbledon 2013.
The problem for Djokovic is he has to make sure he doesn't let up after his big win over Nadal.  Many considered that the defacto Finals, but Murray is no slouch and he will definitely be a harder out than Nadal was today.
I think Djokovic has the mental fortitude to still find his A-game in this one though and come out with the win.  I want to see a career Grand Slam here and then a Calendar Grand Slam completed at the US Open.
Play: Djokovic 1.22 @ Bet365.com
Tagged With : Andy Murray • French Open • Jo-Wilfried Tsonga • Novak Djokovic • Stan Wawrinka