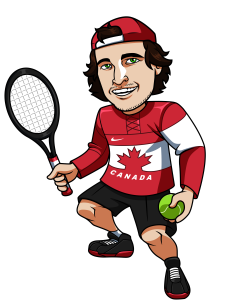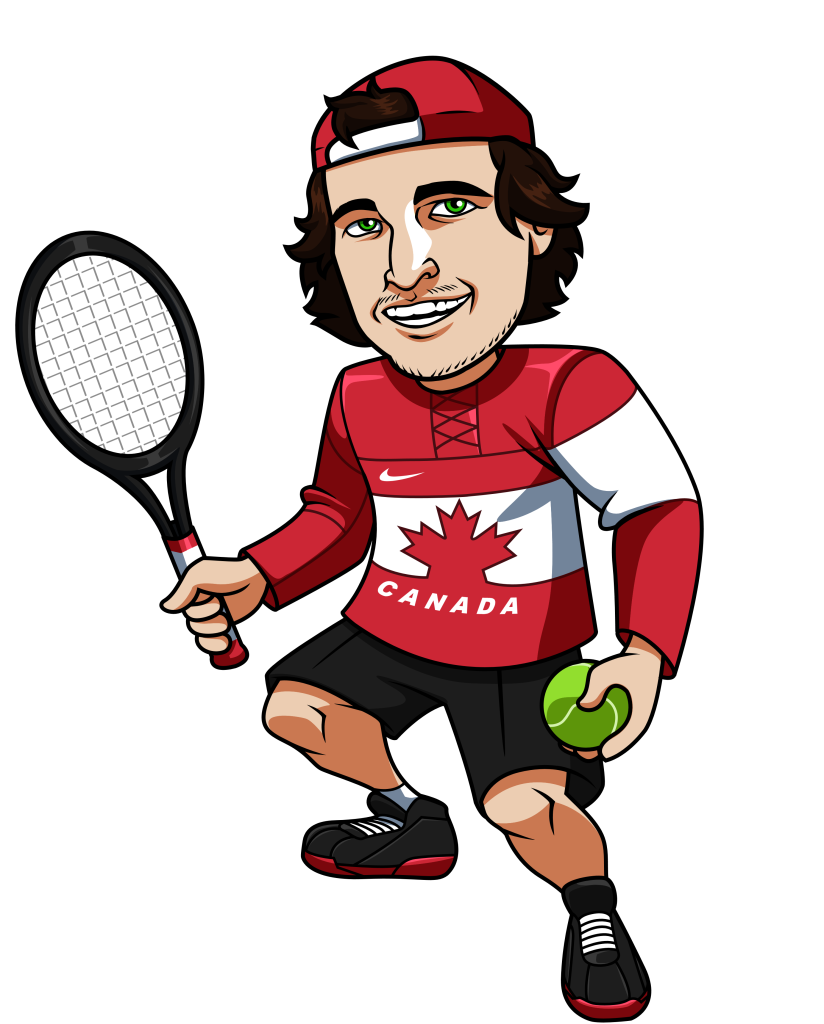 The French Open, aka Roland Garros, begins next week in Paris to close out the clay court season.  It's the second Grand Slam of the year with the Aussie Open having been won by Novak Djokovic and Serena Williams way back in January.  To me, the month of May really kicks off the tennis season.  We have two Masters events to start the month and cap it off with Roland Garros next week.  Then Wimbledon is only a month away and the US Open finishes off the summer at the end of August.
On the men's side the French Open is very interesting this year.  Rafa Nadal has won the tournament 9 of the last 10 seasons with only Roger Federer finding a way to get the elusive French Open crown way back in 2009.  With Nadal's struggles this year and the amazingly strong play of Novak Djokovic it makes it a very interesting tournament.
Will Nadal find his game at this favourite tournament or will Djokovic complete the career Grand Slam and continue to have one of the most dominating years in Men's tennis history?  That's the question we will have the answer to in two weeks time.
Men's Singles French Open Winner Odds
Here are the odds for the tourney winner.  I used the best odds for each player found at one of our recommended sportsbooks for Canadian bettors.
Novak Djokovic 1.80
Rafael Nadal 3.80
Andy Murray 9.00
Kei Nishikori 17.25
Roger Federer 19.25
Stan Wawrinka 26.00
David Ferrer 37.00
Tomas Berdych 40.00
There are your 8 players with a 40/1 or better shot at winning the 2015 French Open according to the oddsmakers.
I wouldn't bet on anyone except Djokovic or Nadal, and I'm leaning towards Djokovic.  Novak has been to the finals of the French Open twice and he is 10-0 on clay with two Masters tournament wins so far this year, so it's not like he has trouble winning on this surface.  Djokovic is also 35-2 this season, winning every Masters or Grand Slam event so far, with his only 2 losses coming early in the year in small ATP 250 & ATP 500 events.  He's currently riding a 22 match winning streak and he's making it look easy against the top players including Rafa Nadal who he beat 6-3, 6-3 on clay earlier this month.
Nadal has come to the French Open off form before, but he still somehow finds a way to get it done.  Will this year be more of the same?  Nadal is only 25-9 this season and he's lost to Djokovic, Murray and Wawrinka in the clay Masters events so far this season, along with a loss on clay to Fabio Fognini at the Barcelona tournament.  Simply put, he's not on his game.  Other losses this year have coem to Verdasco, Raonic, Fognini (again), Berdych, and 127 ranked Michael Berrer.  Players just won't have the fear of Nadal they normally do when they play him this year and that could result in disaster for Nadal.
At this time Djokovic puts fear and doubt in the hearts of his opponents, but players are going to believe they can beat Nadal on any given night.  I think that will be the difference in this tournament.  Nadal could lose to anyone, but Djokovic would only possibly lose to a top 5 player and even then it would be a big upset.
My money is on Djokovic in this event.  He's going to have one of the biggest years ever if he can stay healthy.
Play: Novak Djokovic 1.80
***This is a Canadian site, so I'll also touch on Raonic.  He's injured right now, but he has found success on clay before and I think he could make a run to the quarters, but no further than that.
Women's Singles French Open Winner Odds
Here are the odds for the Women's singles…..
Serena Williams 3.75
Maria Sharapova 5.00
Simona Halep 5.33
Victoria Azarenka 10.00
Carla Suarez Navarro 18.00
Eugenie Bouchard 22.00
Caroline Wozniacki 23.00
Garbine Muguruza 24.00
There are the 8 ladies with better than 30/1 odds to win the tournament.  I don't follow the Women's Tour as much as the Men's so I'm going to keep this part short.
First of all, I don't think Bouchard has a shot at winning.  Her form has just been off lately with her losing 6 of her last 7 matches.  Form doesn't just magically appear so I think Bouchard will be lucky to win a couple matches.
If Serena is healthy I like her chances at 3.75 odds.  She won the Aussie Open this year and has had success in Paris in the past.  She's only lost 2 matches this year and if she's at her best she's by far the best lady on tour.
Play: Serena Williams 3.75
Check back throughout the tournament for round by round picks.  We will focus on the top players and the Canadian players such as Bouchard, Raonic and Pospisil.
Tagged With : French Open • Novak Djokovic • Roland Garros • Serena Williams