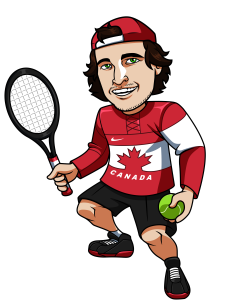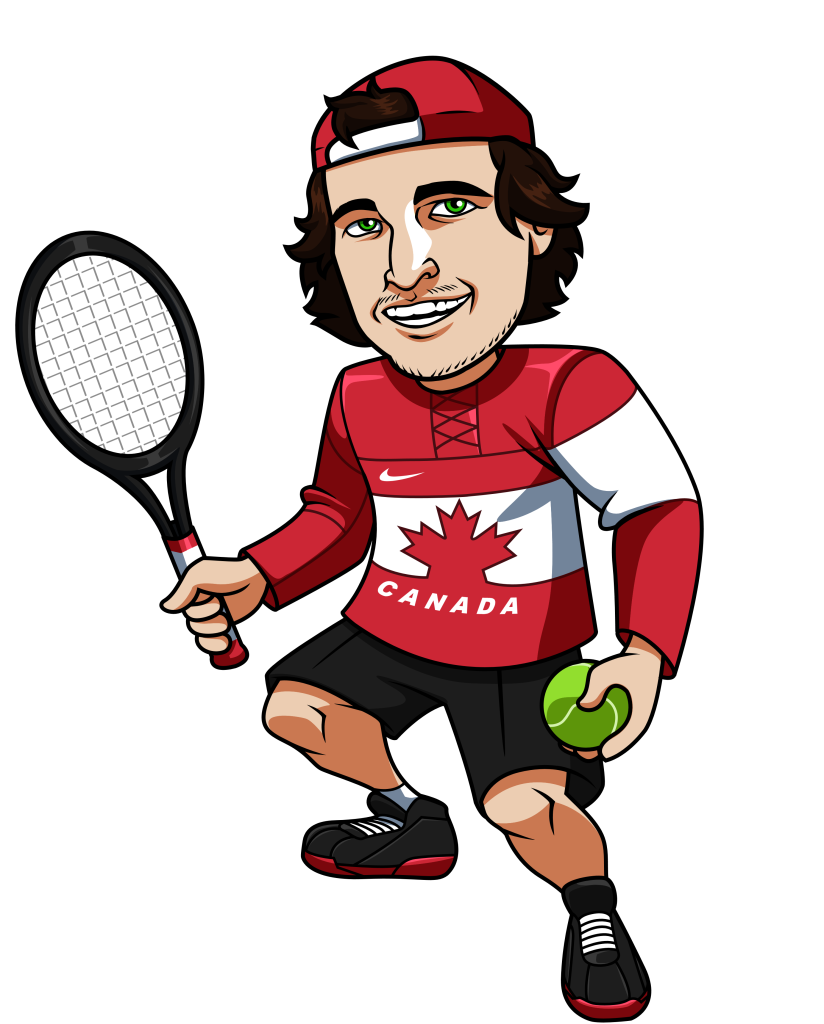 I'm a little bit late getting this post up.  The Australian Open began on Monday and the first round is now in the books for both Men's and Women's singles, with a good chunk of the second round also finished.
All the Canadian players in the draw won their opening round matches, with Bouchard and Raonic winning easily, while Pospisil had a hard fought 5 set match with Sam Querrey.  Bouchard followed that win up with a dominant second round performance.  I'm excited to see how well these Canadians do moving forward because all of them seem to be on their games right now.
All of the top 10 seeds on the Men's side made it through their first round matches.  The biggest upset was probably 11th seed Ernests Gulbis losing a 5 setter to 18 year old Aussie Thanasia Kokkinakis.  On the Women's side there were some bigger upsets including 13th seed Andrea Petkovic, 12th seed Flavia Pennetta, #9 seed Angelique Kerber and #5 seed Ana Ivanovic.
Here are the current odds to win it all from Bet365.com:
**Bet365 is our recommended spot for betting on the Australian Open because not only are they offering great odds and a ton of betting options for each match, they are also providing live streams of every match so you can watch and place bets in real time!
Men's Singles
Novak Djokovic 1.90
Roger Federer 5.50
Andy Murray 8.50
Rafael Nadal 10.00
Stan Wawrinka 13.00
Kei Nishikori 15.00
Tomas Berdych 23.00
Grigor Dimitrov 34.00
Milos Raonic 34.00
Vasek Pospisil 301.00
These are the odds heading into day 4 of the Australian Open.  Djokovic is the big favourite as expected.  After Nadal's difficult second round 5-setter yesterday against Tim Smyczek his odds lengthened to 9/1.
My Pick
I do think that Djokovic is going to win this tournament.  He always finds success in the Australian Open.  Last year he lost in the quarterfinals to the eventual champion Stan Wawrinka, but he had won the tournament the previous 3 years.  That said Djokovic did lose last week in Qatar to Ivo Karlovic and at these odds of 1.90 it's really hard to bet on a favourite.  Especially in the Australian Open where rust is involved and it's hard to predict what form each player is in.
The problem becomes, which player has the best route to the finals.  I don't like Federer as the second favourite because there is a good chance he plays Nadal in the semi-finals simply due to the fact that Nadal has by far the easiest quarter of the top 4 players.  Federer also has Murray in his quarter and if he can get by him he will likely face Nadal who has had his number for the past several years (Nadal has won their last 5 matches only dropping one set).  I don't like Nadal's form right now, but there is a very good chance he will get to the finals because the biggest threat in his quarter is Berdych, who always seems to get the easiest path of the mid-seeds (I think Berdych is the least threat of the next group of players after the big 4).
So basically I see Federer beating Murray and then Nadal beating Federer, but Nadal's form worries me a lot and I don't think he will beat whoever comes out of the top half.  That said Nadal at 9/1 isn't a bad bet.
Moving into Djokovic's half of the draw let's see who I like the most to make the finals outside of Novak.  As nice as it would be to see Raonic get past Djokovic, he will likely play him in the quarterfinals and Djokovic is one player I don't see losing to Raonic's style of play.  That brings us to Stan and Kei.  Both of these players have the ability to beat a guy like Djokovic, but it's very difficult for either of them to do it and then they will still have the finals to win.
After looking at all the scenarios I think Nadal at odds of 10.00 is the best bet.  He has the ability to find his form and he has the easiest road to the finals of any player.
Play: Nadal 10.00 (Bet365.com)
Women's Singles
Serena Williams 3.25
Maria Sharapova 5.00
Simona Halep 6.50
Petra Kvitova 7.50
Eugenie Bouchard 11.00
Caroline Wozniacki 17.00
Victoria Azarenka 19.00
Agnieszka Radwanska 19.00
Serena had a tough ride at the Hopman Cup, which is the main reason why she isn't closer to 1/1 to win this tournament.  I'm not going to look into that too much.  Serena is still the best player in the Women's game.  That said, she has a difficult quarter of the draw.  Victoria Azarenka and Carolina Wozniacki are both playing very good tennis and they are already battling each other in the second round.  Whichever lady gets through that match will have a ton of confidence once they reach the quarterfinals to face Williams.  This tough draw also takes them both out of the running for me taking either to win the tournament.
With Ivanovic already out of the tournament the quarter opens up wide for Simona Halep.  She already cruised through her first round match and I don't see her really being tested until possibly Makarova in the quarters now.  Sharapova has already dropped a set and she has the ability to lose to anyone, while Bouchard is similar in that she could lose to anyone before the semi-finals.
Halep beat Serena in the round robin of the Year End Tournament, which shows she has the ability and the confidence to beat the world #1.  I like Halep at 6.50 odds on the Women's side.
Play: Halep 6.50 (Bet365.com)
Check back once the big matches start to happen in the fourth round and later for daily write ups and predictions!
Tagged With : Australian Open • Rafael Nadal • Simona Halep